News

Tono to Issho Anime DVD Bundled with 5th Manga Volume

posted on

2010-05-06

03:21 EDT
"Vol. 1.5" of samurai comedy anime to retain cast from drama CD
---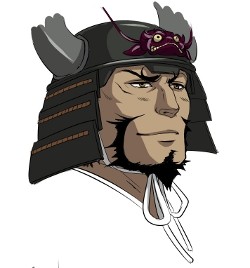 The official website and blog of the Tono to Issho anime franchise has announced on Thursday that the fifth volume of Ohba-Kai's original 4-panel gag manga will bundle a new anime DVD "volume 1.5" on August 23. The manga follows the humorous exploits of generals during Japan's tumultuous sengoku (Era of the Warring States) period. The anime DVD's voice cast remains largely unchanged from the one used in the previous drama CD, but the character Honda Tadakatsu (pictured at right, played by Raikō Sakamoto) will debut on the anime DVD.
A video anime adaptation had already shipped in March, and the official website has also announced that a television anime series adaptation will premiere in July. Mankyū is directing, scripting, and storyboarding the "volume 1.5" anime DVD, just as he did for the earlier video anime. FrontierWorks is producing the music, and Gathering is producing the animation.
Image © 2010 Ohba-Kai, Media Factory/Tono to Issho Production Committee
---
follow-up of
Tono to Issho Samurai Comedy Manga Gets TV Anime Also
Around The Web
Founder and owner of FAKKU.net, Jacob Grady, stops by to discuss the one subject we've never broached on ANNCast: porn. FAKKU is going legitimate; we discuss that transition, porn's place in anime fandom and pop culture, and much more.
― ANNCast Episode 226: The Porn Ultimatum Get the Flash Player to see this player. Founder and owner of FAKKU.net, Jacob Grady, stops by to discuss the one subject we...
An old man becomes a cybernetic killing machine courtesy of the author of Gantz. Just don't get between him and the early bird special.
― Inuyashiki "When I see old men eating beef bowls alone, late at night…lonely old salarymen…I wonder what their joy in life is. Why are they eating alone? Don't they have families to be with?" I almost read a YA shojo manga for this week, but instead, somehow, I'm ...
Before Sword Art Online, before Log Horizon, there was .hack//SIGN. Is the original MMO adventure worth revisiting? Nick Creamer investigates.
― In a time when Sword Art Online and Log Horizon have both become relative titans of the "genre," it's interesting to return to the grandfather of MMO anime. .hack//SIGN is different from those shows - in contrast to Log Horizon's focus on worldbuilding and S...
History class can be so boring! But history doesn't need to be so boring as long as you spice it up with a few extras! We take a look at how Nobunagun makes history badass.
― History collides with modern action in FUNimation's wild action comedy Nobunagun. What better way to get a quick history lesson, than mix it together with some amazing anime? History class can be so boring! A better idea would ...
This month, crowdfunding tales of flashy brawls, undersea dangers, and helpful bats! Plus Nintendo's new competition, more of The Last Story, and the best video-game gun ever.
― I mentioned Data East's arcade library a while ago. I tried to recall truly amazing Data East games, and I couldn't come up with any besides Boogie Wings. This past week I noticed one more great neglected Data East game. It'...
There's rarely a dull moment in this tale of a rogue Game Development Club and the hapless wannabe thug they rope into joining their ranks.
― Some people take their games more seriously than others, be they boardgames, video games, or old-fashioned role-playing. The girls in this particular Game Development Club take it a step further – they live their games, and not just in a LARPing sense. All of t...
The man behind some of anime's biggest science fiction - Psycho-Pass 2, Mardock Scramble and more - has been handed the reins to Ghost in the Shell. We talked with Tow Ubukata about his career, the challenges of taking over a huge franchise, and more.
― Tow Ubukata is one of Japan's premier science fiction novelists and screenwriters, known for his work on Mardock Scramble, Le Chevalier D'Eon, Fafner...
Justin makes the transition from fan to professional in the only way he could: subtitling Japanese softcore on VHS.
― Welcome to "Tales of the Industry," a column where we will share stories from real working professionals in the anime business. This week, we return to an autobiographical story by the author. Are you a current or former member of the anime business or convention staff? Do you have a...
Fantastic Detective Labyrinth combines a lot of genres in a bid to be an interesting mash-up of mystery and fantasy, but someone during production got lost along the way.
― There are times when the title of the series is just too ambitious for what it turns out to be. Fantastic Detective Labyrinth is one of them. Based on the manga of the same title by Meito Manjo and Seiji Wakayama, the plot limps a...
A few questions for the producer of the global smash hit Sword Art Online and the man who voices Kirito himself.
― Shinichiro Kashiwada has served as a producer on every animated iteration of Sword Art Online, and voice actor Yoshitsugu Matsuoka is the man behind the series' main character, Kirito. We had the chance to sit down with these two for a few minutes earlier this year. Producer Shinichiro K...
We're chasing away the rainy-day blues with two comedies this week: Denki-Gai vol. 2 and D-Frag. Plus, a rundown of this week's new releases.
― Jump to this week's reviews: Denki-gai volume 2D-Frag On Shelves This Week .hack//Roots Complete Series DVD Funimation - 650 min - Hyb - MSRP $39.98Currently cheapest at: $23.28 Rakuten Synopsis: A new version of The World is out, and Haseo and his new guild...
Are you ready for the swim boys? They're ready for you. At least, they're ready in sub-only, bare-bones DVD form. Rose Bridges spends a few hours with everyone's favorite wet lads.
― In politics, there are two broad types of successfully candidates: those who appeal to a wide variety of voters in different ways, and those who pander heavily to a passionate "base." The same is true of popular anime, a...