News

San Diego Convention Center Unveils Expansion Proposal

posted on

2010-11-11

11:56 EST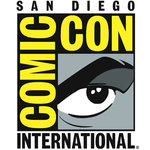 The San Diego Convention Center unveiled its expansion proposal on Wednesday. The center, which has housed Comic-Con International since 1991, would gain an additional 780,000 square feet of meeting, exhibit, and ballroom space under the concept design. (The center currently has 2.6 million square feet.) The city leaders estimated that the proposal would cost US$710 million and could possibly open for Comic-Con International 2015. However, the city still needs to find the necessary funding for the proposal.
The expansion would include a five-acre rooftop plaza, a truck tunnel for exhibitors, and a 500-room hotel on top of a nearby parking garage. Denver-based architect Curt Fentress designed the proposal which was selected in a competition.
Comic-Con International could have moved its location when its current contract with the San Diego Convention Center would have expired in 2012. But the pop culture convention announced that it extended the contract through 2015.
Sources: KPBS, San Diego Union Tribune via The Beat
---