News

Otakon Hosts Last Unicorn's Peter S. Beagle, ASCII Weekly's Fukuoka

posted on

2011-07-13

23:57 EDT
The organizers of Otakon announced award-winning fantasy author Peter S. Beagle and ASCII Weekly Magazine Chief Executive Editor Toshihiro Fukuoka as Guests of Honor during the July 29-31 convention in Baltimore.
Beagle is making a return appearance to Otakon. He penned works such as The Last Unicorn, A Fine and Private Place, and Two Hearts. Aside from literature, he also help create multiple teleplays and screenplays including the 1978 animated adaptation of The Lord of the Rings, 1982 Japanese-animated adaptation of The Last Unicorn, as well as the episode "Sarek" from Star Trek: the Next Generation.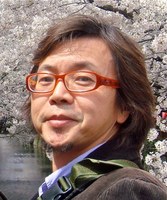 In addition to ASCII Weekly Magazine, Fukuoka is an active editor and writer of popular Japanese anime trend and events for Tokyo Kawaii Magazine, a digital magazine for the iPhone app market. He also currently collaborates with Tokyo blogger/television host Danny Choo in writing the World Otaku Report. Fukuoka attended Anime Expo earlier this month to moderate various Hatsune Miku events.
---