News

Borders Books Prepares to Sell Intellectual Assets

posted on

2011-08-01

23:53 EDT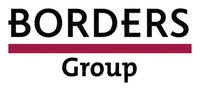 Following its recently announced liquidation, Borders is preparing to sell off its intellectual assets, including trademarks, trade names, logos, Internet domain names, and customer information (such as e-mail addresses and purchasing history). According to Publishers Weekly, there will be a hearing on August 10 to approve a sales procedure. If the procedure is approved, then the bid deadline will be September 8, followed by an auction on September 14.
Borders's attorneys have asked for the company's U.S. Trustee to name a consumer privacy ombudsman, as Borders will be selling private information outside a going-concern sale. Publishers Weekly quotes the managing director of AlixPartners, who claims that, "Because there is a cost associated with maintaining the IP Assets (primarily borders.com), selling the IP Assets on an accelerated timeframe will save the Debtors substantial costs."
---