News

The Life of Guskou Budori Remake Set for Next Summer

posted on

2011-12-05

23:54 EST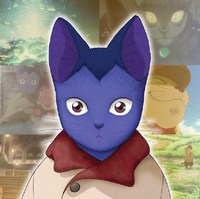 The second anime film adaptation of the classic story The Life of Guskou Budori (Guskou Budori no Denki) by Kenji Miyazawa (Night on the Galactic Railroad) is now set for next summer.
Kenji Miyazawa's fairy tale follows a young man named Guskou in the Tohoku forests of northeastern Japan in the 1920s. After an onslaught of droughts and natural disasters, Guskou is forced to leave his home and search for a better life elsewhere. Guskou joins a group of scientists at the Ihatov Volcano Department, which deals with the same natural disasters that drove Guskou from his home.
Tezuka Production took over The Life of Guskou Budori after Group TAC, the production company that was originally producing the remake, went bankrupt. As the general manager of Tezuka Productions, Yoshihiro Shimizu said he wanted the company to release the film based on Miyazawa's story because it fits in with Osamu Tezuka's ideals, especially in the theme: "how you actually live your life is more important than your environment." Shimizu also discussed potential plans to help victims of the Great East Japan Earthquake (Higashi Nihon Daishinsai) disaster alongside The Life of Guskou Budori's production.
Source: Nikkan Sports
---
Sometimes even famous English pop singles from artists like Duran Duran or Savage Garden get used as anime theme songs, but how does this process work and why?
― Jake asked: I have noticed in a few rare instances that openings or closing songs are in English. On the other hand you have some very old song selections like in JoJo's Bizarre Adventure, which I understand has tons of music references, us...
James Beckett gets into the most challenging spinoff of the Science Adventure Series, while Paul runs down all this week's new anime releases!
― I don't think I fully realized how much I'd missed Mr. Osomatsu until the second season started. That show really is my kind of anime comedy: wildly creative, totally bonkers, and not at all afraid to toss the viewer's expectations out the window. While I'm...
The long-awaited first part to this final-route trilogy is making its way to theaters, and Kim Morrissy has our spoiler-free rundown of what fans can expect from Heaven's Feel.
― Fate/stay night: Heaven's Feel I. presage flower is the best Fate anime so far. Yes, it's even better than Fate/Zero. This is not something I say lightly—Heaven's Feel really does live up to the hype. My only problem with re...
This unconventional boys-love story about a hearing impaired student breaks the mold in several nice ways. Rebecca Silverman has the details.
― The third story about someone with hearing loss to come out in English in recent years, I Hear the Sunspot is also perhaps the most thoughtful. While A Silent Voice shines a light on bullying and So Cute it Hurts takes a romantic angle, Yuki Fumino's graphic ...
Eleven Arts Pictures is bringing A Silent Voice to select US and Canadian theaters starting October 20! In order to celebrate, Eleven Arts Pictures has share with ANN 3 pairs of tickets and some other wonderful gifts to give away to our readers.
― Eleven Arts Anime Studios is bringing A Silent Voice to select US and Canadian theaters starting October 20! In order to celebrate, Eleven Arts Animation ...
Given how difficult it can be to produce animation, sometimes it's a miracle anything ever gets completed! Here are seven projects that never quite crossed the finish line.
― One of the first columns I wrote for The List was a rundown of six anime projects that never made it out of the studio. It includes the likes of Lupin VIIII and t.A.T.u. Paragate, the latter of which was supposed to star the tw...
Even if it's not the most original Shonen Jump adventure, Black Clover has gotten good at working with what it's got. Rebecca Silverman get into this saga's eighth volume.
― As a shounen fantasy action series, Black Clover is obviously derivative. There are clear elements of both the story and art that seem lifted from Fairy Tail, The Seven Deadly Sins, Dragonball, and several others, to the point wh...
Zac and Jacob run through as many Fall 2017 anime season premieres as they can, from Ancient Magus Bride to Inuyashiki, and have nothing but hot takes for you. Plus twitter time!
― ANNCast Episode 308 - Fall 2017 Anime Roundup Zac and Jacob run through as many Fall 2017 anime season premieres as they can, from Ancient Magus Bride to Inuyashiki, and have nothing but hot takes for you. Plus twitter ti...
Our Preview Guide team sifts through all of the Fall 2017 anime season's short anime and comes up with a couple recommendations for you.
― Nick Creamer In the wake of last season's phenomenal Tsuredure Children, it's looking like this won't be much of a season for short anime. Outside of a scattering of sequels, there just plain aren't many shorts, and the ones I saw didn't really impress me. On the ...
The results are in and we have your Daily Streaming Reviews schedule for Fall 2017!
― This season's poll results have been tallied and we've put together the schedule for the Fall 2017 Daily Streaming Reviews! Due to lack of interest in the show, Rebecca Silverman will be wrapping up her reviews of Altair: A Record of Battles this week. (Anne Lauenroth and Amy McNulty have likewise wrapped their cove...
Ken Akamatsu's hit boy wizard series Negima has had a rocky road when it comes to adaptations - of which this fall's UQ Holder is only the latest. Here's everything you need to know.
― This October saw the premiere of the anime adaptation of UQ Holder!, the most recent manga from Ken Akamatsu. You may notice a subtitle added to the new series: Magister Negi Magi 2. UQ Holder is in fact a sequel, set ...
Justin follows up Wednesday's Answerman with a conversation about competition, service and consumer friendliness in the world of anime streaming.
― On Wednesday I wrote about the current state of anime streaming to North America, and how it might be better than there being a single place to stream everything, because that would've created a monopoly. While the column was fairly well-received, there ...
The Fall 2017 Anime Preview Guide has begun! Check back daily for fresh previews of every new show this season!
Available Now: Fall 2017 Short Anime - Inuyashiki Last Hero - My Girlfriend is Shobitch - EVIL OR LIVE - Wake Up, Girls! New Chapter - Himouto! Umaru-chan R - A Sister's All You Need. - Anime-Gataris - Hozuki's Coolheadedness season 2 - Blood Blockade Battlefront & Beyond - Land of the Lustrous - The Ancient Magus' Bride - and much more!
Three Leaves, Three Colors makes up for its hit-or-miss comedy with some lovely visual design. Nick Creamer weighs in on whether it's worth watching.
― Animation studio Doga Kobo have established a firm reputation based on two studio staples: slice of life shows and lively character animation. From GJ-bu to Engaged to the Unidentified, Love Lab to New Game!, these reliable qualities have made Doga Ko...