News

BL Manga Creator Shoko Hidaka Draws 1st Work in You Magazine

posted on

2012-09-16

23:30 EDT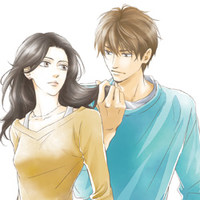 Shoko Hidaka, a manga creator best known for her work in boys-love magazines, debuted her first manga in Shueisha's Monthly You magazine on Saturday. In the magazine's October issue, Hidaka started a two-part manga called "Mizutama Puzzle" (Waterdrop Puzzle). The romance story follows a young man who works at a restaurant and a career woman who works at a hotel. The man has taken an interest in the woman after always seeing on the same train together, and suddenly calls out to her.
Digital Manga Publishing released Hidaka's Not Enough Time and Restart manga in North America.
Source: Comic Natalie
---
Around The Web
Symphogear returns for a second season that doubles down on the original's strengths while jettisoning any dead weight like "character development" or "coherent writing."
― If there is a single coherent theme running through all of Symphogear, it has to be "restraint is for suckers." The first season of this ridiculous show ended with a resurrected goddess hidden in a scientist's genes attempting to ...
The final new series has been added to The Fall 2015 Anime Preview Guide! Check out the complete feature.
Available Now: Valkyrie Drive Mermaid - Testament of Sister New Devil BURST - Garo: Crimson Moon - Shomin Sample - The Perfect Insider - Anti-Magic Academy - Dance with Devils - Beautiful Bones: Sakurako's Investigation - Yuru Yuri 3rd Season - One Punch Man - Concrete Revolutio - and much more!
Studio Ghibli's latest (and possibly last) theatrical film may not have the hype machine of a Miyazaki release behind it, but it's a beautiful story about finding your place and your peace in the world.
― When Marnie Was There, a film from Studio Ghibli from 2014, is a difficult story to describe. Based on the 1967 novel by Joan G. Robinson (as of this writing out of print in the United States but in...
Sometimes people really like anime that's been edited for television and want to preserve it for posterity... but does anyone make those versions legally available?
― Kevin asks: In cases of shows that have "Edited for TV" versions, such as YuYu Hakusho and Rurouni Kenshin, what happens to them? Do they get stored away? Do they exist somewhere on the Funimation or Bang Zoom's servers? You see, I've ...
This week's treasure trove of new releases, plus reviews of Sentai Filmworks' Windy Tales and Brynhildr in the Darkness!
― By the time this column comes out, I'll be getting ready to come home from a ten-day vacation with my extended family. While my relatives are generally lovely people, visiting them means traveling to places where the Internet connection can barely handle standard-def video and t...
The results are in! Here's your schedule for daily streaming reviews this season!
― This season's poll results have been tallied and we've put together the schedule for the Fall 2015 Daily Streaming Reviews! This is a much lighter season than we've had in the past, and the gulf was great between shows with tons of reader interest and shows with almost no interest at all. So we'll be covering slightly...
If you don't read this list of mismatched couples before the last petal falls on your 21st birthday, you'll be cursed forever. On the plus side, maybe all your anime figures came to life.
― One character is capable of immense, sometimes even supernatural strength while their partner is an example of grace and elegance. The two work as a balancing act for one another, with the "beauty" often calming ...
The Mermaid islands are about to explode with sexy battle action!
― Valkyrie Drive Mermaid Visit the Official Site › Story Characters Trailer Cast & Staff Gallery Broadcast Begins October 10, 2015 (JST) Key Staff Director: Hiraku Kaneko (The Qwaser of Stigmata, MAKEN-KI! BATTLING VENUS 2) Series Composition: Yosuke Kuroda (Best Student Council, Gundam build Fighters Try) Introduction With you in my ...
Basara Tojo is back and he will do anything to protect his little sisters! Let the battle that breaks heaven and earth begin!
― The Testament of Sister New Devil BURST Visit the Official Site › Story Characters Trailer Cast & Staff Gallery Broadcast Begins October 9, 2015 (JST) Key Staff Director: Hisashi Saito (Bamboo Blade, Heaven's Lost Property) Series Composition: Sumio Uetake (Burn-Up Scramble...