News

Rozen Maiden: Ouvertüre and Dragonball Z Season 4 Released Monday

posted on

2012-11-04

03:45 EST
New releases from
MVM
and Manga.
---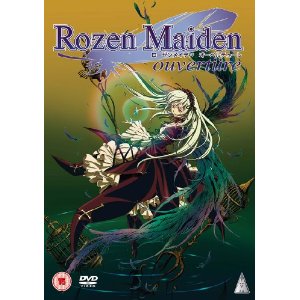 MVM will release Rozen Maiden: Ouvertüre, a two-part OVA prequel to the original Rozen Maiden series, on Monday November 5. Mostly set in Victorian London, the story starts with the creation of Sugintou, Rozen's first doll, which he abandons.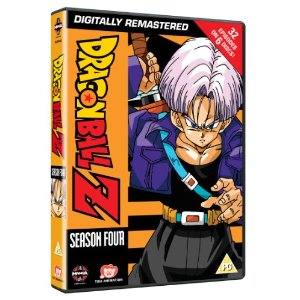 Manga Entertainment is releasing the box-set of the fourth season of Dragon Ball Z, containing 32 episodes across six discs, on the same date.
---
Around The Web
Every good fantasy series has a few incredible elf ladies on display. Today, Lynzee decides to finally share the elf.
― The term "bombshell" was coined, very appropriately, during World War II to refer to the likes of Marilyn Monroe, Jane Russell, and other sex symbols of the era. There aren't any elves in Gentlemen Prefer Blondes, but there are plenty of wild, voluptuous fantasy women wielding swor...
Deadman Wonderland is a dark, unsettling look into a private prison abusing the system for the whims of the Warden and a few governmental higher ups.
― Ever since 1864, a "wonderland" has been a world where the rules of logic do not apply, a carnival that can be by turns fun and frightening. Deadman Wonderland has been playing with that definition since its first volume, and now in its seventh we beg...
Hey, did you know that we're probably in another anime market bubble right now? Plus, the likelihood of Evangelion TV Blu-rays in the US, how Blu-ray rights are different than DVD, and the difference between licensing and distribution.
― Hey, I have a ton of questions in the Answerman inbox! Thanks to everyone that sent one in. Predictably, many people are talking about the ADV Films website, which ...
Our guest this week is Jason DeMarco, vice president and creative director on-air for Adult Swim and the man behind Toonami. We discuss the history of the block, why some decisions get made, the new schedule and more.
― ANNCast Episode 218: Right On DeMarco Get the Flash Player to see this player. Our guest this week is Jason DeMarco, vice president and creative director on-air for Adult Swim, which...
Jason is tickled pink by Aya Kanno's gleeful, playful comedy about taking on gender stereotypes.
― Otomen "A business like this is so great. You can talk to other men about shojo manga like it's the most natural thing…"\ Handsome, strong, a kendo and judo champion: Asuka Masamune seems like the ideal man. Girls swoon over him and offer him presents and chocolates, but he turns them away; he's polite...
Win a Tower of Awesome A Certain Magical Index Goods
― FUNimation's A Certain Magical Index – The Movie – The Miracle of Endymion is available now on Blu-ray/DVD Combo Pack (release date 2/17). This is the first and only feature film set in the shared world of A Certain Magical Index and A Certain Scientific Railgun. Magic and science collide as unlucky Kamijo, nun-intraining Index, and a few of the...
This week: a chat with the producer of Toukiden Kiwami! Plus tri-Ace, Disgaea, Rodea, Street Fighter, and something that could happen only in the early 1990s.
― I don't think I've talked about The Power Team here, even though it's the sort of odd video-game cultural relic I always enjoy discussing. Well, I'll fix that! I'm talking about The Power Team, a cartoon by-product of the rampant Nintendo ob...
The final volume of Happy Marriage is simultaneously the happiest and the smuttiest. Rejoice!
― It is always a little disconcerting when you realize that how you see the main characters of a series and how the author sees them don't quite line up. In the case of Chiwa and Hokuto of Maki Enjoji's Happy Marriage, that turns out to be the case, at least for me. Enjoji states several times in the book ho...