News

Domain Name mushibugyo.jp Registered Under Avex

posted on

2013-01-19

05:26 EST
The domain name mushibugyo.jp was registered under the name of the Japanese company Avex Marketing on Friday. Avex has yet to announce a project by that name, and there is no website at that domain yet.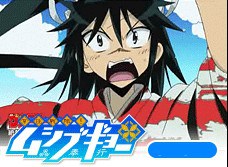 This year's ninth issue of Shogakukan's Weekly Shonen Sunday magazine will reveal the eighth and last of the titles in the Sunday Anime Project announcements on January 30. The magazine is the home of Hiroshi Fukuda's Jōjū Senjin!! Mushibugyō manga. TOHO and Production I.G already produced an anime commercial (pictured right) for the manga in 2011.
The action story is set in Edo-era Tokyo in the early 1700s. The eighth shogun Tokugawa Yoshimune ordered boxes to be installed so commoners can submit their thoughts. After hearing their voices, the shogun creates a new magistrate unit — Mushibugyō — to protect the people in the heart of the city. Each member is a specialist with unique fighting skills.
[Via Manga News, Manhattan.]
---