Tokyo FM:Earth Day J-Pop/J-Rock Concert Via Ustream
Apr 18th 2012

Charity J-Pop/J-Rock Concert in TOKYO Broadcast via USTREAM TOKYO FM presents EARTH×HEART LIVE Apr 22, 2012 featuring J-Dub Legend Fishmans フィッシュマンズ and J-Rock/Electro Super Band Sakanactionサカナクション

APRIL 10, 2012 – Tokyo, Japan

Tokyo FM, a member of Japan's largest FM radio network JFN, will hold the annual special live concert on April 22, Earth Day. This year, the concert will raise money for WWF Japan "Life and Nature Reconstruction Project." It will be broadcast in six languages; English, Chinese, Spanish, French, Korean and Japanese via USTREAM and international broadcasters. We hope you will enjoy the top notch music performances and join in our fund-raising effort via Yahoo!JAPAN and Google.

Date: 22 April 2012

Time: 9:00-10:00PM(JST) 8:00-9:00 AM (EDT)

Venue: Saitama Super Arena, Tokyo, Japan

Artist: FISHMANS, SAKANACTION

To watch USTREM;

www.jfn.co.jp/human/int

Twitter: @tokyofm_earthheart

To Radio Broadcasters; Join us with the stations all over the world!

Audio data for radio broadcast can be sent to you later. The data can be edited to fit in to your format. If you wish to receive the audio data for no cost, please contact us by e-mail, clearly stating your country, city and radio station name.

To Journalists, Bloggers, Fans, Please spread the words, link us by using the banners.

*USTREAM broadcast will consist of sound and still images. There will be no live video feed.

*The concert will not be recorded in the USTREAM archives nor re-broadcast.

Artists' Profiles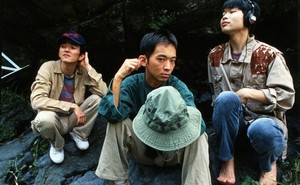 FISHMANS
Watch video:
www.youtube.com/watch?v=BCOP3TEk0dY
Formed in 1987, FISHMANS made a major label debut with single "Hikouki" (Airplane) on April 21, 1991, followed by the album "CHAPPIE DON'T CRY". After the lead singer Shinji Sato passed away, they continued to perform with many distinctive guest vocalists. In 2011, the new and old support musicians came back together for the special concert at Hibiya Open-Air Concert Hall. Along with the sold-out crowds, more than 10,000 fans viewed on live USTREAM. FISHMANS are known for their distinctive ambient sound, compared to JAMES BLAKE and Bon Iver.
www.ribb-on.com/fishmans/
SAKANACTION
Watch video:
www.youtube.com/watch?v=tZbXHt3xPr8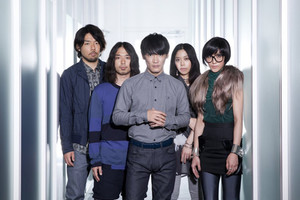 SAKANACTION began playing in Sapporo, Japan in 2005. Five band members unify eclectic music elements such as clubby electronic, rock and folky sounds to compose cutting-edge music pieces. Their unique video clips always create a buzz. Their nationwide tours have always been sold out. So have the band's headlining appearances in major open-air festivals. In addition, they earned popularity in Korea and Taiwan. Sakanaction continues its career eyeing the world market.
sakanaction.jp/
TOKYO FM
www.tfm.co.jp
Tokyo FM is a member of Japan FM Network (JFN), Japan's largest commercial FM radio network with 38 stations covering 120 million people in Japan. Tokyo FM launched its annual Earth Day (April 22) concert in 1990. Since then, numerous international and domestic music talents such as Santana, James Taylor, Earth Wind & Fire, BOA, AKB 48, Kumi Koda and Ryuichi Sakamoto have been featured.
---