Otakon to Feature Sword Art Online Animators and Character Designers Shingo Adachi and Tetsuya Kawakami
May 22nd 2013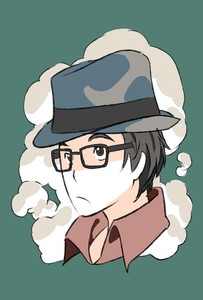 Baltimore, MD (May 22, 2013) –
Otakon is pleased to announce the first time US convention appearances of animators and character designers
Shingo Adachi
and
Tetsuya Kawakami
. Their most recent notable work is on
Sword Art Online
.
Shingo Adachi is an animator, character designer, and episodic director originally from Osaka. He began his career
Working!!
with
Xebec
Studio. Adachi debuted as a character designer while Working!! on
Megaman
EXE+ and as an animation director with Megaman EXE. Some of Adachi's recent works include Sword Art Online (Character Designer/ Chief Animation Director), WORKING!! (Character Designer/ Chief Animation Director) and
Shooting Star Rockman
(Character Designer/Animation Director).
Tetsuya Kawakami is an animator and character designer originally from Osaka. He began his career Working!! for
Studio Mu
. His debut as a character designer was with
Shigofumi
: Letters from the Departed and his debut as the key animation director with
A Certain Magical Index
. Some of Kawakami most notable works include Sword Art Online (Sub­Character Design/ Chief Animation Director), and
Oreimo
(Chief Animation Director).
With support from
Aniplex
, this will be Shingo Adachi and Tetsuya Kawakami's first time appearing at a convention here in the US. They are looking forward to share their works including Sword Art Online and more at Otakon.
Otakon 2013 will be held August 9­-11 at the Baltimore Convention Center in Baltimore, MD.
ABOUT OTAKON AND OTAKORP, INC.: Now entering its twentieth year, Otakon is an annual celebration of Japanese and East Asian popular culture, and also one of the largest gatherings of fans in the United States. Otakon celebrates popular culture as a gateway to deeper understanding of Asian culture, and has grown along with the enthusiasm for anime, manga, video games, and music from the Far East. Since 1999, Otakon has been held in Baltimore, Maryland; currently, Otakon is one of Baltimore's few large, city­wide events, drawing over 32,000 people for three days each year (for a paid attendance of over 89,000 turnstile attendees). Otakon is a membership based convention sponsored by Otakorp, Inc., a Pennsylvania­based, 501(c)3 educational non­profit whose mission is to promote the appreciation of Asian culture, primarily through its media and entertainment. Otakorp, Inc. is directed by an all­volunteer, unpaid staff – we are run by fans, for fans.
For more information about Otakorp, Inc., see
http://www.otakon.com/otakorp/index.asp
For more information and the latest news on Otakon 2013, see
http://www.otakon.com/
---
Around The Web