Interest

130,000+ Watch The Idolm@ster Pajama Party

posted on

2011-07-08

22:00 EDT by Crystalyn Hodgkins
Voice actresses watch premiere with home viewers in
Niconico
's streaming event
---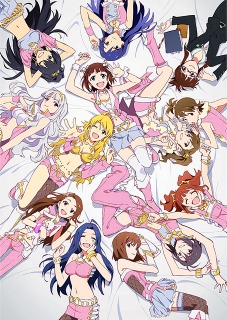 More than 130,000 viewers watched The IDOLM@STER pajama party streaming event held on Friday morning in Japan. The event, streamed live on the Nico Nico Douga website, had eight voice actresses from The IDOLM@STER television anime series appearing on camera in pajamas. The voice actresses watched the first anime episode, which aired early Friday morning, "together" with the home viewers.
The eight voice actresses who attended the event were:
In the original The IDOLM@STER Xbox 360 game, the player manages the careers of 10 aspiring Japanese idol singers as a producer. The new television anime ties into The IDOLM@STER 2 game sequel, which shipped in Japan in February.
[Via Ore-teki Game Sokuhō@Jin]

Image © NBGI/Project IM@S
---
follow-up of
The Idolm@ster Voice Actresses to Stream Pajama Party
Around The Web