News

Yoshihiro Tatsumi to Attend NYC's PEN Fest This Spring

posted on

2009-03-30

04:01 EDT
---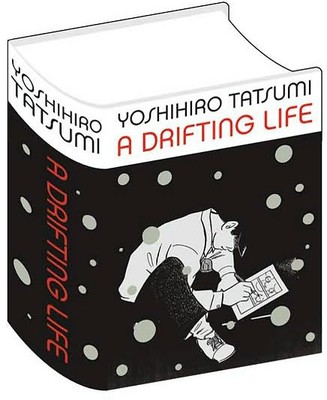 Alternative manga creator Yoshihiro Tatsumi will join guests from around the world at the PEN World Voices Festival of International Literature from April 29 to May 4. Tatsumi pioneered the avant-garde gekiga style of manga in Japan in the 1950s. Drawn & Quarterly has been publishing his works such as the Harvey Award-winning Abandon the Old in Tokyo and The Push Man and Other Stories in North America since 2006. Drawn & Quarterly will debut Tatsumi's 840-page autobiographical tome, A Drifting Life, at the Toronto Comics Arts Festival the following week. Adrian Tomine, A Drifting Life's graphic designer and an award-winning graphic novel artist in his own right, a guest with Tatsumi at both festivals.
Tatsumi will appear at two PEN panels: April 30's "Yoshihiro Tatsumi and Kathrin Röggla: Modern Day Salarymen" and May 2's "Revolutionary Writers: Yoshihiro Tatsumi in Conversation with Adrian Tomine."
Source: About.com:Manga
---
this article has been modified since it was originally posted; see change history
After a decade in development, the latest entry in the Final Fantasy franchise is finally here! Dustin Bailey has the lowdown on this bishounen-packed road trip.
― Every time you boot up Final Fantasy XV, it presents you with a message, calling itself a "Final Fantasy for fans and first timers." The series' disconnected chronology has always favored reinvention, but this one takes that that further t...
We've added yet another prize to the Monster Musume Favorite Character Contest. Only 6 days left to vote.
― Contest Giveaway Manga Sale 1. Contest Details Vote for your favorite Monster Musume character in this official Monster Musume Popularity Contest! If you have a BookWalker Global account, you'll also be eligible for some AMAZING PRIZES. To participate, fill out the form below. Contest ends Dec...
What role does streaming play in giving back to your favorite anime creators?
― Cody asks: I was wondering how much does viewer count matter on streaming services like crunchyroll if at all? They've recently added some older shows, like A Certain Scientific Railgun, that I've already watched and I honestly tend not to rewatch shows very often unless showing them to friends. However I do want to supp...
Paul takes on the frequently frustrating melodrama of the classic shojo series, "Boys over Flowers." Plus, all this week's new releases!
― I can tell we're still a long way away from the heart of winter because I still feel annoyed instead of relieved when the forecast predicts more snow than we actually get. If it's going to snow, let's skip all the inconsequential flurries and get on with it! (Let...
Prison School is a gleefully gross adventure that succeeds by embracing its own smutty soul. Nick Creamer has the details.
― It's hard to say what makes for a "good fanservice show." After all, some of the things that people seek from fanservice run directly counter to the qualities generally valued in other shows. Gratuitous fanservice tends to ruin an audience's ability to take a story or its chara...
Despite its title, this little-known 2012 movie is more character drama than action-adventure. Theron Martin takes a look at this low-key gem.
― The story behind this 2012 movie is not a recent one; it's based on a 1973 sci fi novel which saw four live-action TV adaptations and two live-action movie adaptations scattered across the '80s and '90s, but the prominent role that cell phones play in both t...
The spicy boy-meet-girl-monsters manga comedy Monster Musume has been a hit since it slithered sexily from the mind of artist OKAYADO. You could call it a harem manga, but you've never seen a harem like this one. It starts with a bird-girl, a snake-girl and a horse-girl, and then it gets really strange. All these ladies are flying, clopping and otherwise perambulating to Japan as part of a govern...
Let's face it: clowns aren't funny, they're terrifying, especially in the bizarre worlds of anime. You'll definitely want to keep these seven freaks away from your next birthday party.
― Clowns as a horror device are relatively new. You can thank Edgar Allen Poe, Ruggero Leoncavallo's Pagliacci opera, and actual clown serial killer John Wayne Gacy for planting the seed and of course, Stephen King's ...
Jotaro Kujo is the latest Joestar to take up the mantle of a bizarre adventure. How does this third Jojo stack up against the previous two?
― It can sometimes feel like a shame for an author to kill off a particularly excellent bad guy. Thinking about it in that light, it's impressive that Hirohiko Araki was able to keep Dio Brando, the arch-nemesis of Jonathan Joestar and the man responsible for his...
Right Stuf CEO Shawne Kleckner joins us to talk all things Right Stuf - from bestsellers to the best releases to all things Gundam, plus your Twitter questions!
― ANNCast Episode 277: KLECK KLECK BOOM Right Stuf CEO Shawne Kleckner joins us to talk all things Right Stuf - from bestsellers to the best releases to all things Gundam, plus your Twitter questions! You can listen to the show on our player...
It's a movie that edits together footage from a TV show you've already seen - what's the purpose of "Compilation Films" like Gurren Lagann's? Justin explains.
― Ryan asks: Why are compilation films of anime series in Japan so popular and why are they rarely licensed in the US? I just don't get it. Compilation films of TV anime have been made since at least the 1970s. They once filled an important ne...
One Piece Film Gold has taken the world by storm - and it's coming to select US theaters January 10. We got to chat with the staff of the Straw Hat Pirates' latest smash hit!
― At this year's Barcelona Manga Fair, One Piece Film Gold staff members Hiroaki Miyamoto (director), Masayuki Sato (character designer and animation director), and Hiroyuki Sakurada (producer) sat down with us to talk about th...