News

Hiroshima Drops Plans to Reclaim Land in 'Ponyo's' Harbor

posted on

2012-06-22

08:10 EDT
Project would have put bridge in harbor that inspired Studio Ghibli's 2008 film
---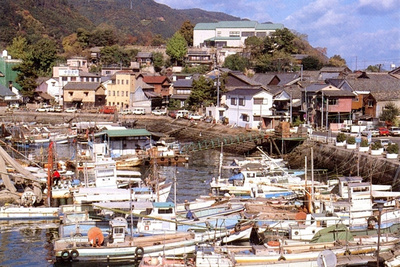 The Hiroshima Prefectural Government is abandoning a land reclamation plan in Tomonoura — the harbor in the southwestern Japanese prefecture of Hiroshima that inspired the seaside locale in Studio Ghibli's Ponyo film.
The local city of Fukuyama and Hiroshima Prefecture had drafted a plan in 1983 to improve drainage and reduce traffic congestion by building a bridge across the side of the harbor furthest from the sea. About two hectares (about five acres) would have been reclaimed from the harbor to erect the 180-meter (590-foot) bridge.
Some local residents were opposed to the project because they believed it would ruin the historical seascape on the coast of Japan's Inland Sea. Opponents had filed a lawsuit in 2007 to ask that the prefectural governor be banned from issuing a reclamation license to begin the project. The Hiroshima District Court ruled in favor of those citizens in 2009, but the plan was still under consideration.
Hiroshima Governor Hidehiko Yuzaki, who took office in 2009, has held meetings with resident groups who oppose and approve of the plan. Sources believe that Yuzaki is considering withdrawing the reclamation project, and he will inform Fukuyama Mayor Akira Hada of his decision on June 25.
Source: The Mainichi via Tsk06
---