News

Bodacious Space Pirates Due February 4 From MVM

posted on

2012-11-21

10:14 EST
Also, Kids on the Slope 'possibly' to be released in May or June 2013.
---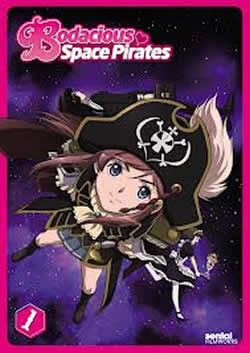 MVM Entertainment tweeted a link to a page on its Anime-on-line store website, giving the release date of the series Bodacious Space Pirates as February 4 2013. MVM had previously said that the 26-part series will come out as two box-sets, carrying 13 episodes each. The DVDs will include both subbed and dubbed versions of the series, with the sub produced by Sentai USA. (ANN has asked for confirmation about whether the February 4 release is the first half of the series.)
The story involves a spirited high school girl named Marika, who is told she has inherited a space pirate ship, and finds herself embarking on a new life as a pirate. The series is based on Yuichi Sasamoto's Mini-Skirt Uchū Kaizoku (Mini-Skirt [Space] Pirates) space-opera novels. The anime version premiered in January 2012.
MVM was also asked about a previously announced licence, the slice-of-life music drama Kids on the Slope. It tweeted that the series would 'possibly' be released in May or June 2013, but that it was still 'early days' on the release date and the possibility of a Blu-ray edition of the title.
---