News

U.S. Justice Department Approves Penguin & Random House Merger

posted on

2013-02-16

14:39 EST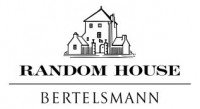 British media conglomerate Pearson and German media corporation Bertelsmann stated that the U.S. Justice Department approved the merger of the companies' Penguin and Random House branches, thus creating the world's leading trade publisher. The merged company will be called Penguin Random House. Bertelsmann will own 53%, while Pearson will hold 47% of the new company.
According the The Hollywood Reporter, the merged publishers would control about 25 percent of the book market and earn a total revenue of about US$3 billion.
Random House managed the Del Rey Manga imprint before Kodansha USA started taking over their publishing duties in 2010. Random House distributes the Kodansha USA-published volumes as part of its Random House Publishing Services (RHPS) division. The Penguin Books has licensed a few manga titles, including Barefoot Gen (since expired) and several manga biographies.
Source: Deadline
---
Zac and Jacob spend the entire first video episode of ANNCast talking spoiler-free about Makoto Shinkai's amazing movie, your name., plus Yuri!!! on Ice and much more!
― ANNCast Episode 278: What's My Name Zac and Jacob spend the entire first video episode of ANNCast talking spoiler-free about Makoto Shinkai's amazing movie, Your Name, plus Yuri on Ice and much more! You can listen to the show on ou...
Pokemon Sun and Moon introduced a brand new visual style to the franchise that's left fans divided! Callum May explains how and why Pokemon's style has shifted so much over the years.
― The anime industry is constantly changing. In the past 20 years, we've seen new studios rise and old guards fall, we've lost extraordinary veteran talents and welcomed new hopeful faces, we've seen entirely new ways o...
One of the most beloved seasons in this classic anime is finally available to own with a brand-new dub! Rebecca Silverman explores how well Sailor Moon S holds up after all these years.
― Sailor Moon S is hailed as one of the best seasons of the five-season series, and even just from the first few episodes, you can see why. Unlike its predecessors, Sailor Moon S gets right down to business introducin...
It's Dark Souls by way of creative powderkeg Suda 51, and Dustin has strapped in for a weird, bloody ride. PLUS: Death Stranding, Final Fantasy XV, Super Mario Run and much more!
― It's the end of the year, and that means it's time for game releases to start winding down—but don't worry, January is already packed. There's only one release of any note this week, but don't think the lack of new games m...
This unusual historical fantasy anime might have gotten lost in the shuffle of bigger titles over time, but it's still one of a kind today. Theron Martin explores just what makes this series special.
― Maria the Virgin Witch is a remarkable series in many respects. It's nearly as raunchy as a high-end fanservice anime – even being assigned a TV-MA rating despite not having any detailed nudity – and y...
Like this season's Izetta: The Last Witch, historical fiction anime plays fast and loose with real events to spin some fantastic yarns that nevertheless teach us plenty about real history!
― Though it has never been a dominant anime genre, historical fiction has nevertheless persisted in anime since its earliest days. These days hardly a season goes by without some new interpretation(s) of Sengoku-er...
The extras are insightful in this new release of Summer Wars, even if the story may not hold up the way it once did. Rebecca Silverman offers her take on Mamoru Hosoda's breakout film.
― Time is the greatest test of any work. Poems written by Heian era women over a thousand years ago are still intimately relatable to modern readers, novels by men in the 19th century still have a lot to say about soci...
Win tickets to see SAO The Movie in theater, Yuki Kajiura in concert, or other great prizes.
― ©2016 REKI KAWAHARA/PUBLISHED BY KADOKAWA CORPORATION ASCII MEDIA WORKS/SAO MOVIE Project Get ready to LINK START Sword Art Online fans and join Kirito, Asuna, and all of your favorite characters again as they make their big screen debut! With the U.S. premiere of Sword Art Online the Movie on March 1, 201...
Monster Musume is a very, very naughty manga. When you've got a harem interspecies comedy where the girls are half-snake, half-horse or half-slime mould, the sexy permutations are pretty much infinite. Below, we've nominated our seven favourite guilty pleasures from Monster Musume's early chapters. Warning: the following scenes contain acts which some people may find unnatural... 1 – Monster Musu...
Keijo!!!!!!!! shoots up the charts and Sound! Euphonium 2 retakes the top spot in our weekly user rankings! See how your favorite shows performed!
― Our team of reviewers are following 27 anime series of the Fall 2016 season and readers are rating each episode as the reviews go up. So let's have a look at what ANN readers consider the best (and worst) of the season. Keep in mind that these rankings ...
After a decade in development, the latest entry in the Final Fantasy franchise is finally here! Dustin Bailey has the lowdown on this bishounen-packed road trip.
― Every time you boot up Final Fantasy XV, it presents you with a message, calling itself a "Final Fantasy for fans and first timers." The series' disconnected chronology has always favored reinvention, but this one takes that that further t...