News

Man Arrested for Selling Pirated Gintama & Other Manga Online

posted on

2013-05-02

00:46 EDT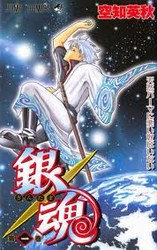 Japan's Association of Copyright for Computer Software reported on Wednesday that Nagasaki police had arrested a 25-year old man under suspicion of copyright infringement of manga. The man is suspected to have used a scanner in order to sell pirated manga on the Internet.
The man allegedly burned digital data of manga scans onto DVD-R and sold them to customers through a website called "50SCANNER." According to the police, the man sold volumes 1 through 45 of Hideaki Sorachi's Gintama manga on one DVD-R for 10,000 yen on January 22 to a man in Tokyo. He reportedly offered 84 other manga as well through his "retail digitizing service for grown-ups."
The copyright claim against the man was made by one of the manga creators and the publisher Shueisha.
---