News

Anime File-Sharing Charges Filed Against 5 Men

posted on

2013-10-25

23:40 EDT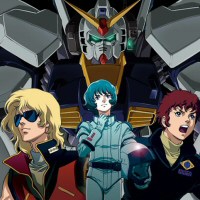 Kanagawa prefectural police's cyber crime division announced on Friday that it filed charges against five suspects for allegedly using the Share file-sharing software program to upload anime without the copyright holders' permission. The male suspects range in age from 32 to 44 years and are residents of Kanagawa, Tokyo, and Chiba Prefectures. According to police, all the men admitted to the charges.
The suspects allegedly distributed a total of five anime including Mobile Suit Zeta Gundam: A New Translation III - Love is the Pulse of the Stars, Horizon in the Middle of Nowhere, and Minami-ke Tadaima. Police suspect the men uploaded the titles without obtaining permission from Sunrise, Kodansha, and a total of eleven copyright holders.
Of the five suspects, a 34-year-old part-time worker who resides in Yokohama is also accused of uploading obscene videos.
Source: Sankei Shimbun
---