News

Idolm@ster Film's Ad Previews Concert Footage

posted on

2014-02-03

10:35 EST
Million Live spinoff's idols join main idols in their 1st arena concert
---
The official website for The IDOLM@STER anime began streaming a commercial for The IDOLM@STER film, THE IDOLM@STER MOVIE: Kagayaki no Mukōgawa e! (The IDOLM@STER Movie: To the Glittering Other Side!), on Monday. The 30-second ad features footage from the movie's five minutes and 30 seconds of concert sequences, as well as the theme song "M@sterpiece."
In the film, the producer works his very hardest to help the 765 Production idols prepare themselves at a training camp for their first arena concert. He also reveals that there are new girls joining the team as back-up dancers for the arena concert. These girls are all idols featured in GREE's The IDOLM@STER: Million Live mobile game that started service last year. The idol Haruka is also named the leader of the group, and she is held in high esteem by the new girls, whose futures will be decided after the concert.
The Million Live idols that appear in the film include Minako SATAKE (voiced by Eri Ōzeki), Kana Yabuki (Ibuki Kido), Yuriko Nanao (Miku Itō), Seriko Hakozaki (Momo Asakura), Anna Mochizuki (Shiina Natsukawa), Shiho Kitazawa (Sora Amamiya), and Nao Yokoyama (Yui Watanabe).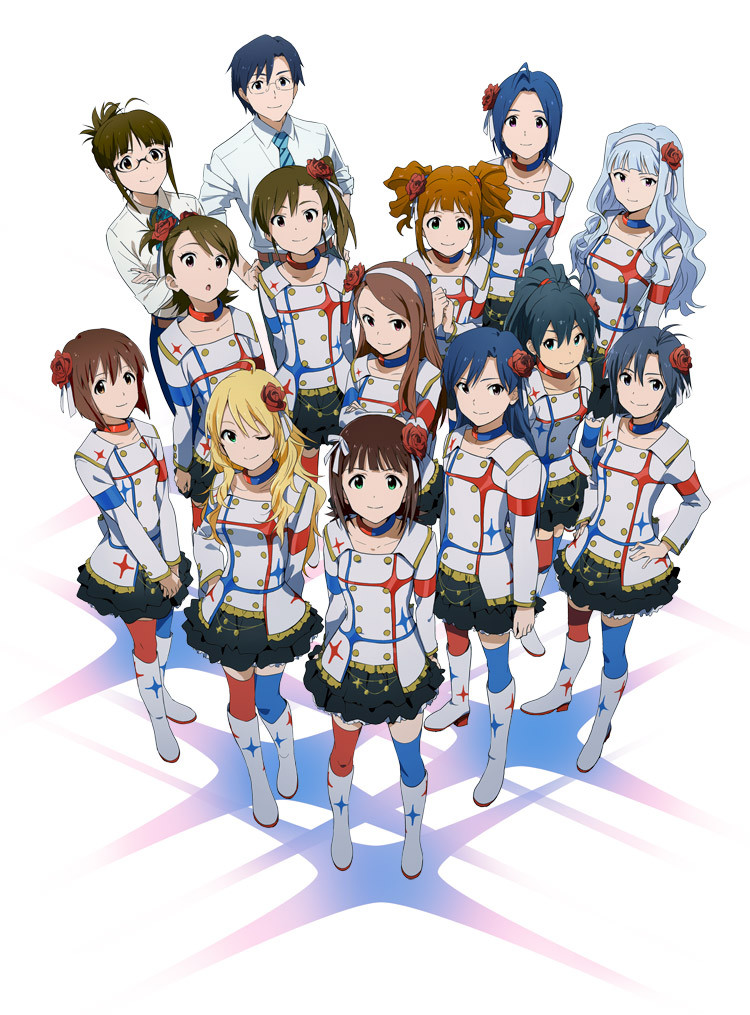 In addition to "M@sterpiece," the film also features the ending theme song "Niji-iro Miracle" (Rainbow-Colored Miracle) and the insert song "Ramune Iro Seishun" (Ramune-Colored Youth). The 765PRO ALLSTARS performed all three songs.
The staff from the second television series reunited for the film, including the anime studio A-1 Pictures, writers Atsushi Nishigori and Tatsuya Takahashi, and director/character designer Atsushi Nishigori.
The film premiered in Japanese theaters on January 25. Moviegoers received a booklet with an "episode 0" manga prologue to the film by writer Tatsuya Takahashi and artist Mana.
---