News

Touken Ranbu Gets 4th Stage Play in December

posted on

2017-08-05

03:30 EDT
Play's story centers on Yamanbagiri Kunihiro, Heshikiri Hasebe
---
The official website for the Touken Ranbu stage plays revealed on Friday that the franchise will get a fourth stage play in December. The new stage play will focus on Yamanbagiri Kunihiro and Heshikiri Hasebe, set in the time before Mikazuki Munechika appeared and around when Honmaru was completed.
The cast includes Yoshihiko Aramaki as Yamanbagiri Kunihiro, Masanari Wada as Heshikiri Hasebe, and Takeru Naya as Sayo Samonji.
Kenichi Suemitsu is directing the play and writing the script. The play will run in Tokyo, Osaka, and Fukuoka.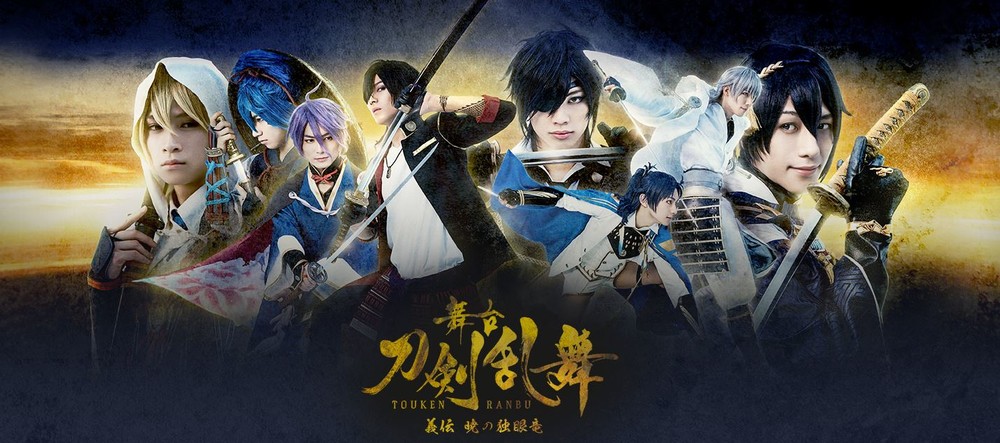 Touken Ranbu Giden - Akatsuki no Dokuganryū, the franchise's third stage play, ran from June to July. The second stage play, Touken Ranbu Kyoden - Moeyuru Honnōji ~ Saien, ran from last December to January. The first stage play, Touken Ranbu Kyoden - Moeyuru Honnōji, ran in May 2016.
The franchise also has a separate series of stage musicals, the first of which ran in May to June 2016. Tōken Ranbu Mihotose no Komoriuta, the third stage musical, ran from March to April 23 in Japan, and ran in Zhuhai, China on May 19-21. The franchise is getting a fourth stage musical in October.
The Tōken Ranbu: Hanamaru television anime premiered last October. Crunchyroll streamed the series as it aired in Japan, and Funimation released English-dubbed episodes. A second season of the series will premiere in January 2018. ufotable is producing a separate Katsugeki! Touken Ranbu television anime, which premiered on July 1. Aniplex of America is streaming the series on Crunchyroll, Hulu, and Amazon's Anime Strike.
The Tōken Ranbu "sword personification training game" takes famous swords from Japanese history and interprets them as bishōnen. Nitroplus designed the characters and scenario. The game launched in Japan in 2015, and it has more than 1.5 million users. The game has acquired a large female fanbase and inspired a wide range of merchandise, as well as several manga.
Source: Dengeki Girls Style Online
---