News

Akata annonce le manga A sign of affection de Suu Morishita

posted on by Bruno de la Cruz
Le duo d'autrice Suu Morishita (Hibi Chouchou, Edelweiss et papillons, voir son compte Twitter) revient en France avec son manga A sign of affection, aussi connu sous le titre de Yubisaki to Renren.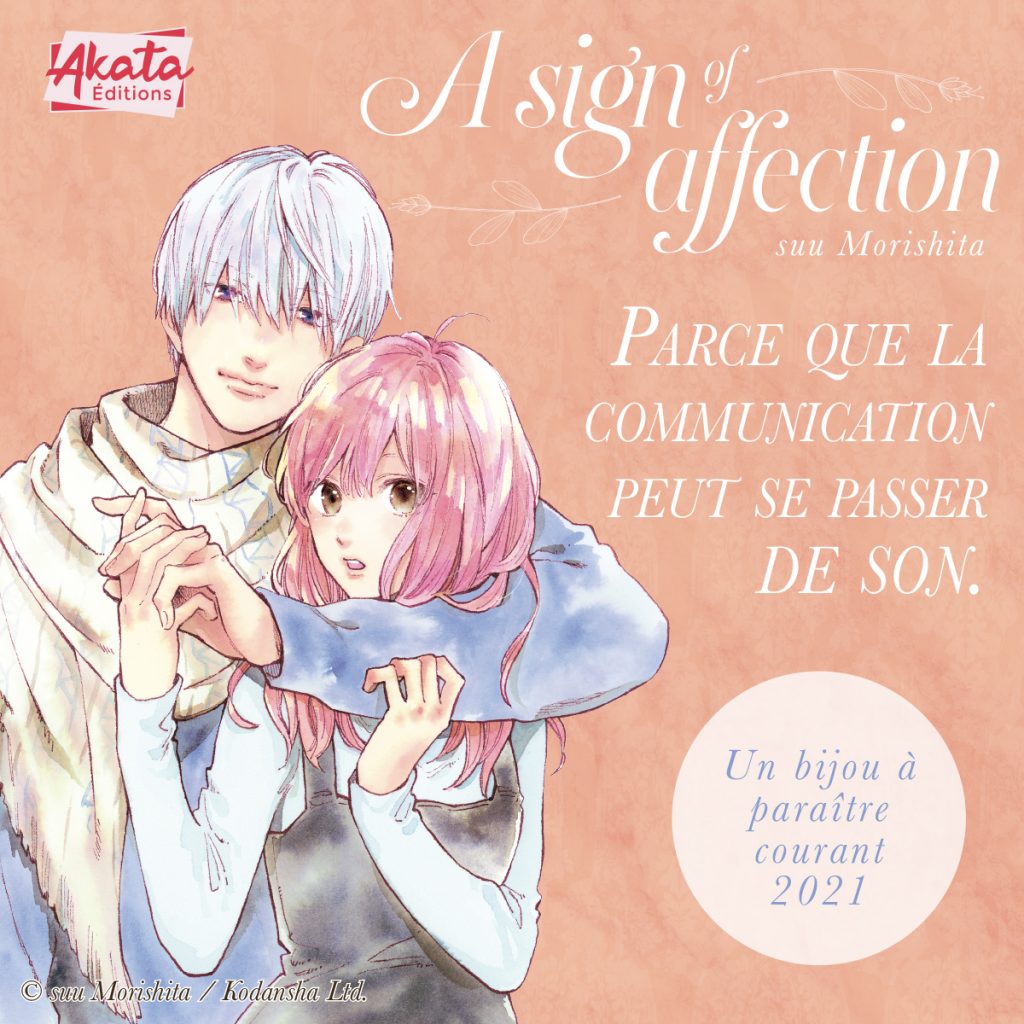 Le titre, très apprécié des observateurs, arrivera au second semestre 2021 mais sera déjà accessible en format numérique le 26 novembre (au rythme d'un chapitre toutes les trois semaines). Cette romance entre une héroïne sourde et son héros trilingue compte trois tomes depuis son lancement chez Kodansha en 2019. Voici quelques extraits.
Résumé : "Yuki est une étudiante qui, comme beaucoup d'autres, construit son quotidien autour de ses amis, des réseaux sociaux et de ce qu'elle aime. Mais quand un jour, dans le train, elle croise un jeune homme qui voyage à travers le monde, son univers va être chamboulé : ce dernier, bien que trilingue, ne connaît pas la langue des signes. Pourtant, très vite, il manifestera pour elle un intérêt bien particulier… Comment réagira-t-elle face à ce camarade d'université entreprenant et communicatif ?"
Source : Akata
---