News

Mahô annonce le manga Berserk of Glutony et les light novels 86 Eighty Six et Mynoghra

posted on by Bruno de la Cruz
Les éditions Mahô annoncent l'arrivée de trois nouveaux titres dans son catalogue. Si l'arrivée du light novel Mynoghra - Annonciateur de l'Apocalypse avait déjà filtré, elle s'ajoute à celle de 86 Eighty Six et de la version manga de Berserk of Gluttony. Les dates de sorties des deux premiers volumes sont données.

Prenons les choses dans l'ordre. Concernant Berserk of Glutyony, Mahô propose ici le manga après avoir édité le light novel. Le titre continue son chemin au Japon avec 7 tomes paris depuis son arrivée chez Comic Ride en 2018. C'est Daisuke Takino (voir son compte Twitter) qui signe le dessin.
Pour 86, c'est une belle nouvelle après l'arrivée de l'anime chez Crunchyroll. Il s'agit du roman d'origine, qui sera vendu au prix de 13.80 euros. Ce titre de Asato Asato est illustré par le duo I-IV / Shirabi (voir son compte Twitter).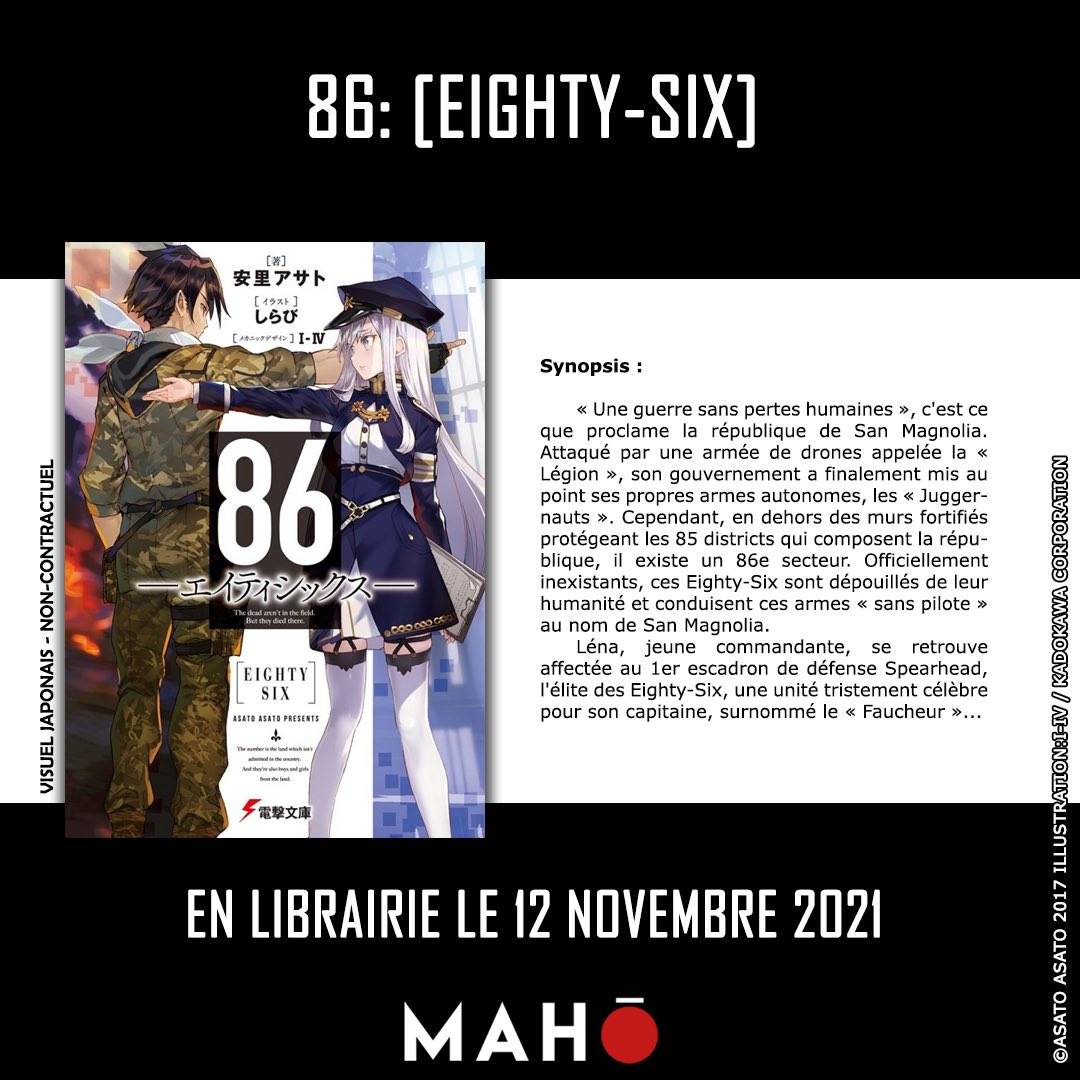 Enfin viendra Mynoqhra - Annonciateur de l'Apocalypse le 15 octobre prochain.  Si le visuel vous parle c'est parce que les illustrations de ce light novel de Kazuno Fehu sont signées Navigavi(Les Enfants de Gorre). La série compte 3 tomes depuis son lancement en 2017.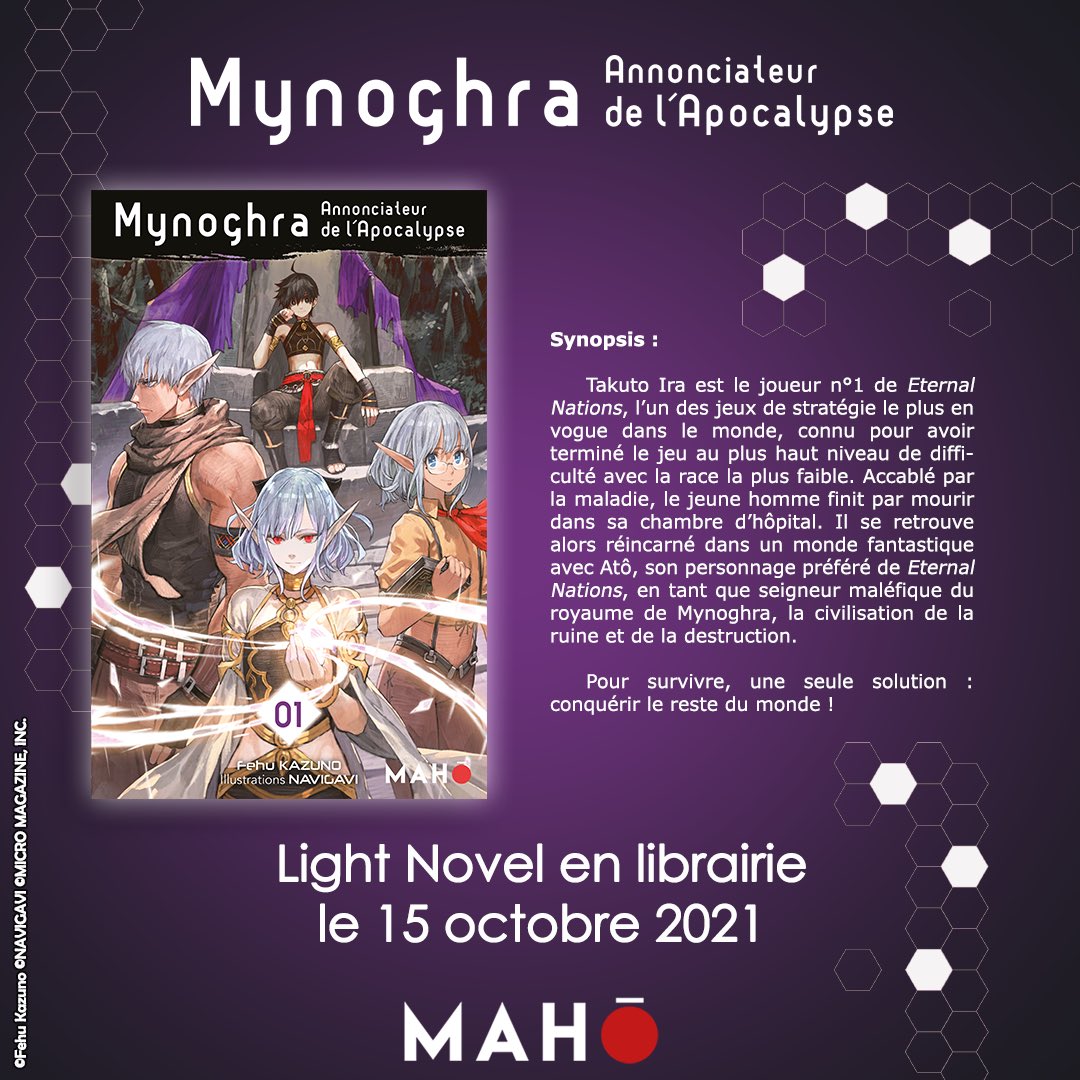 Source : Mahô
---