Cardcaptor Sakura [Omnibus] (GN 4 of 4)
---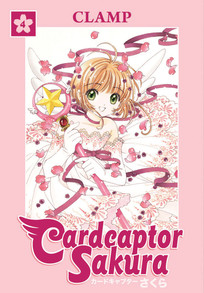 Title:
Cardcaptor Sakura [Omnibus]
Volume:
GN 4 / 4
Pages:
592
Distributor:
Dark Horse Comics
Release date: 2012-09-26
Suggested retail price: $19.99
Age rating: 13+

ISBN-10: 1595828893 1595828893
ISBN-13: 9781595828897 9781595828897

Description:
Now is the time for people to admit the feelings for other people they've held secret.​.. but there are so many feelings,​ running in so many directions! What are the true desires of Eriol,​ the powerful young boy who is the reincarnation of Clow Reed.​.. and why did he wish that Sakura would replace him as Master of the Clow?​

Story and art by CLAMP.​
(added on 2012-04-18, modified on 2012-04-18)
Anime usually takes us on incredible flights of fancy, but when it gets down to earth, the results can be incredible. Here are six manga and anime about the trials and tribulations of parenting.
― Anime and manga target a wide array of age demographics. Sure, there might be more in the teenage bracket but whether you're an office lady or a second grader, there's a manga magazine for you. This includ...
Uchiha Madara enters the fray of the Fourth Great Ninja War, and the sky is falling.
― The seemingly endless Fourth Great Ninja War continues to unfold in Naruto Shippūden: Volume 25, which collects episodes 310 through 322. With the exception of episodes 321 and 322, every installment found on this set is anime-original. Fortunately, as far as filler content goes, Volume 25 features far more hits th...
We asked a simple question: which anime would you most love to see get a total remake? Here are some wild ideas for remakes of Fate/stay night, Clannad, Voltron and more, and we can't wait to hear yours.
― We asked our writers a simple question: if you could remake any anime in history, which would it be and why? It can be for any reason - maybe the TV series was a shaky adaptation, maybe the animati...
A little history about how all those digital underpants wound up on our favorite naked anime characters over the years and the arcane methods used to draw them.
― Maria asks: I've been watching old English dubs of Samurai Pizza Cats and Sailor Moon from the 90s and I wondered how they 'Airbrushed' and edited various things out before the use digital software. I had heard that for the 90s dub of Drag...
Things just keep on getting wilder as Jojo and Caesar encounter the Pillar Men underneath Rome. If Jojo's going to beat them, he had better hope Caesar's master Lisa Lisa will take him on in this action-packed, gravity-defying volume.
― One thing you can say about Hirohiko Araki's Jojo's Bizarre Adventure: there is never a dull moment. Battle Tendency, the second part in the ongoing megaseries, is le...
This week: a look at the referential turns of Neptunia and Sega Hard Girls! Plus Mother 3 rumors, Kickstarter woes, and the secrets of Mega Man!
― It seems as though everyone's playing Firewatch this week. That's fine with me, because it's a very interesting game. Firewatch casts the player as fire lookout Henry, who monitors a patch of Shoshone National Forest in the late 1980s. Communicating only ...
This well-animated OVA series is one of the most gruesomely graphic anime titles ever made. Does anything else about it actually matter?
― Whatever else might be said about this four episode OVA series, there's exactly one thing you need to know: it ranks among the most gruesomely graphic anime titles ever made. And really, does anything else about it actually matter? If hyperviolent fare on the leve...
On the eve of its thirtieth birthday, Sean Bell considers the impact and legacy of Hayao Miyazaki's beloved but often overlooked mid-80s fantasy classic.
― For years, I couldn't remember its name. Films absorbed in the haze of early childhood often have that downside. Nevertheless, images endured, bouncing around my brain for a decade afterwards. Slapstick pirates. Cannon-bedecked blimps. Children a...
A Silent Voice's fifth volume continues to examine the fragile bonds of young acquaintances with its trademark heart-catching acuity.
― A Silent Voice's fifth volume opens with a very unexpected change of pace - an action pastiche detailing the adventures of a rough and tumble hero known as Big Friend "N," who gallantly fights at the side of his, well, big friend. Full of dynamic action panels, drama...