News

Yu-Gi-Oh! 5D's U.S. Premiere Date Set for September 13

posted on

2008-09-03

22:27 EDT
Newest chapter in long-running kids' fighting series to screen on American TV
---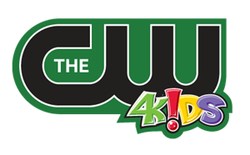 The American animation licensing and production company 4Kids Entertainment has
announced
the schedule for its blocks of Saturday morning cartoon programming on the CW and Fox networks, including the North American premiere of the Yu-Gi-Oh! 5D's anime series. Starting on September 13, Yu-Gi-Oh 5D's wil be airing in 4Kids' TheCW4Kids lineup of original and licensed animated shows at 10:30 a.m., preceded by episodes of Dinosaur King at 10:00 a.m. The 4Kids block on Fox will not have any new anime series, but episodes of Sonic X will continue to run at 9:00 a.m. and 9:30 a.m., and Kirby Right Back at Ya in the 11:00 a.m. timeslot.
---
This article has a follow-up:
Yu-Gi-Oh! 5D's Premieres on The CW in U.S. on Saturday
(2008-09-12 23:58)
Nobody expected the titans to be felled by tanuki - The Eccentric Family slides into #1! See how your favorite shows fared in our weekly user rankings!
― Our team of reviewers are following 27 anime series of the Spring 2017 season and readers are rating each episode as the reviews go up. So let's have a look at what ANN readers consider the best (and worst) of the season. Keep in mind that these ra...
Anime on bluray sometimes looks very different from the way we might remember it - Justin explains how it's a little less scientific than we might think.
― Stanley asks: I have a technical question about Blu-ray transfers, particularly the film to Blu-Ray ones. I've been starting up a Blu-Ray collection recently and was looking at some comparison screenshots from a lot of classic anime titles and fi...
After 25 years of OVAs and spinoffs, is there "no need for Tenchi" after all? Theron Martin runs down the franchise history and what still stands out after so many other harem series have come and gone.
― When it comes to convoluted anime franchises, few short of Gundam can rival the endurance of the Tenchi Muyo! franchise. Over the course of 25 years, it has spawned two main 26-episode TV series, th...
This series brings the gore, sex, and action at full volume, but does it have enough substance to balance out the madness? Rebecca Silverman weighs in.
― Murciélago, which is Spanish for "bat," is definitely one of the darker stories to come out recently. It follows the gruesome, and occasionally sexy, adventures of Kuroko Koumori, a slightly-reformed mass murderer as she works for the Metropolitan P...
Nick and Micchy have a lot to chew on this week as the tension ramps up in everything from Re:Creators to My Hero Academia, and even Boruto and The Eccentric Family! Plus, just what the heck is Heybot, anyway?
― Previous Weeks in Anime Week 1 - Week 2 - Week 3 - Week 4 Nicholas Dupree got into anime in high school, and manga even earlier. From One Piece to The Promised Neverland, he's the man to talk...
Going to comic-con is EXTREMELY serious business - at least, according to Perry.
―
Appearing on Netflix at the same time as its theatrical premiere, this sci fi thriller from Polygon Pictures boasts more flair than bite. Theron Martin has the details.
― With Tsutomu Nihei's Knights of Sidonia manga being adapted into a CG anime series, it's no wonder that there would be interest in adapting his earliest project: the 1998 cyberpunk manga Blame! Although it was adapted into a series ...
You see it all the time in anime - the radio plays simple instructions and folks gather to do some basic calisthenics. Is that really a thing in Japan?
― Matt asks: Anime often depict radio calisthenics as something geared toward children or older people, but everyone always appears aware of what it is. Are radio calisthenics as ubiquitous as they appear? And what made them so popular? Radio Taisou,...
Gabriella Ekens discovers pleasant surprises and wicked twists from this CG adaptation of the popular thriller manga, and Paul runs down all this week's new anime releases!
― With the latest season of Natsume's Book of Friends earning high marks, I decided it was finally time to give the series a try. I'm watching it from the beginning, so I'm a few episodes into the first season as I write this. I'...
An entire classroom is transported to another world in this isekai series, and its protagonist must go about getting superpowers the hard way. Rebecca Silverman investigates.
― If there's one thing that sets Arifureta apart from its fellow isekai stories, it's that in this case, an entire high school class is transported to another world, not just one lucky young individual. Not only does this make t...
We check back in with Asuna on the real-world side of things for the first time in the Alicization arc, as the mysteries behind this new virtual world begin to unravel.
― Whatever criticisms might be leveled against SAO creator Reki Kawahara, lack of ambition when it comes to imagining applications for virtual technology isn't one of them. The Soul Transfer Engine that was introduced in the last nove...