News

Crunchyroll Launches Full Site in Spain, Portugal

posted on

2013-05-04

00:03 EDT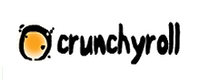 Crunchyroll, the anime and live-action streaming website, will be launching a streaming service to Spain and Portugal beginning on May 9. Many of the spring 2013 simulcast series will be available, as well as other shows such as Naruto Shippūden, Total Eclipse, and Nyarko-san: Another Crawling Chaos.
Subtitles will be in the local language, as the site launched Spanish language support when it expanded to Latin America last March, and Portuguese language support when it expanded to Brazil last November.
---