News

Un coffret collector pour le dernier tome de The Promised Neverland

posted on by Bruno de la Cruz
Pour marquer la fin de The Promised Neverland, Kazé va proposer un coffret collector accompagnant le 20e et dernier tome de la série. Celui-ci est attendu au 2 juin prochain.

Vendu au prix de 16.88 euros (selon le site de la FNAC où l'objet est en précommande), le coffret contiendra :
Le tome 20

Le roman n°3
Un marque-page métal
2 bracelets

Voici la couverture du 3e roman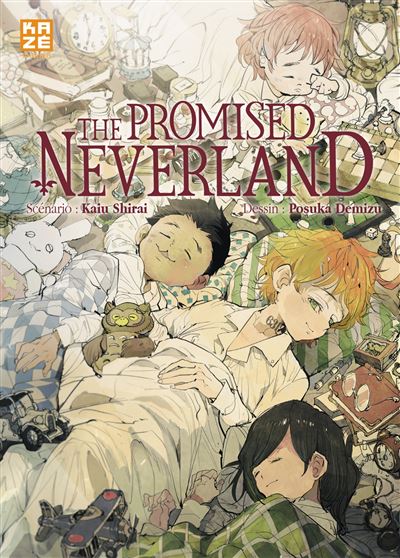 Une édition simple de ce 20e tome sera également prévue, à la même date.
Retrouvez notre regard The Promised Neverand dans l'AnimeLand 221 et 232 ! Cet excellent titre, arrivé en 2016 chez Shueisha, signé du duo Demizu Posuka / Kaiui Shirai, et adapté en anime, mérite toute votre attention.
Emma, Norman et Ray coulent des jours heureux à l'orphelinat Grace Field House. Entourés de leurs petits frères et sœurs, ils s'épanouissent sous l'attention pleine de tendresse de "Maman", qu'ils considèrent comme leur véritable mère. Mais tout bascule le soir où ils découvrent l'abominable réalité qui se cache derrière la façade de leur vie paisible ! Ils doivent s'échapper, c'est une question de vie ou de mort !
Source : Kazé
---
RightStuf - Anime, Manga and More