Interest

Useful Advice from Twitter for First-Time Comiket Attendees

posted on by Eric Stimson
Con etiquette, packing tips, drink selection, and more
---
Fan conventions can be a little intimidating for rookies, and none more so than Japan's massive dōjinshi gathering, Comiket. In anticipation of this summer's Comiket, scheduled for August 14-16, seasoned Japanese convention-goers on Twitter have created a hashtag, #誰も教えてくれないコミケの常識 (Common Comiket Knowledge No One Ever Tells You), to help out newcomers. Although some of it is specific to Comiket or Japan, some of it would still be useful for North American anime fans heading to their first convention this summer.
@psycoronet_HQ stresses that there are no customers at Comiket: "Everyone, including the circles, is a participant." They then go on to complain that due to the increasing popularity of Comiket, the "customer mentality" is spreading, and participants (including the staff) beg for freebies even when the circles are running up deficits.
In a similar vein, @hujimiyasui tweeted that there is a taboo phrase: "Do you remember me?"

This comic strip by @221EX mocks attendees who expect a discount just because they follow the circle on Twitter. @221EX also reports people who expect to be recognized even if they are one-way followers.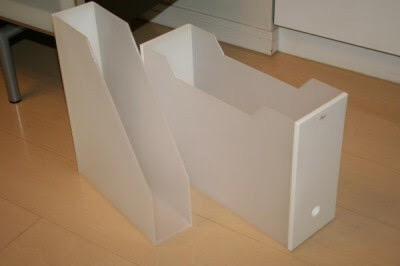 On the subject of what to bring, @tsugsan suggests buying these plastic stands (which cost less than $1) to put in your backpack so your "booty" is protected from folding or sweat.

@Hound_7 recommends bringing military-style water bladders, since they allow you to drink while standing in tight spaces.

@hosimaki recommends being even more prepared and kitting yourself out with a hat (for shade), a transceiver (to coordinate your actions with friends), sunscreen, a towel, a fan, a change of clothes (although leave plenty of room in your backpack for "booty"), a list of circles to visit, plenty of cash (50 1,000-yen notes, 100 500-yen coins, and 50 100-yen coins), and water bottles.

@tsunamayoneez loves sketchbooks (especially Maruman sketchbooks), but advises participants to buy something before asking for a sketch.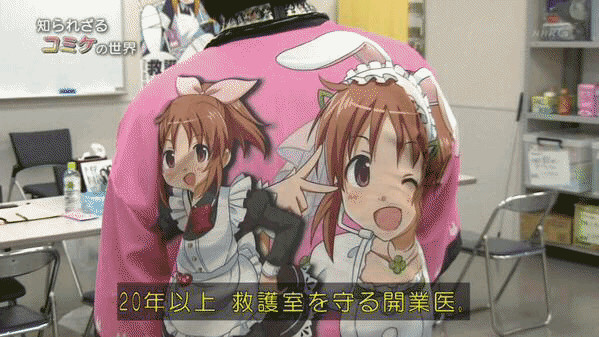 @kelog21 salutes the doctor in the first aid room, who has been participating since the sixth Comiket in 1977.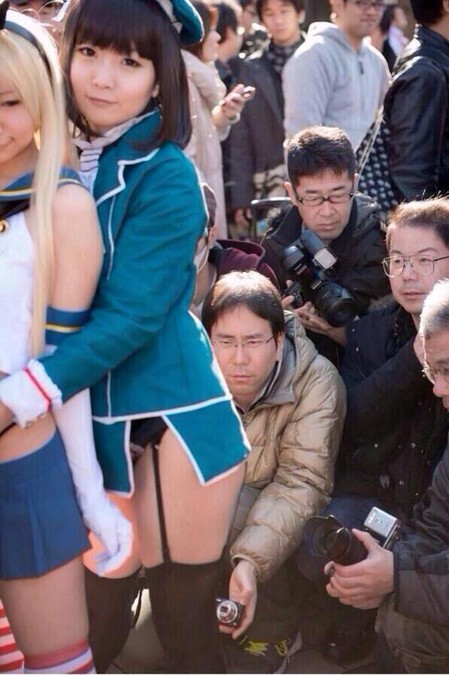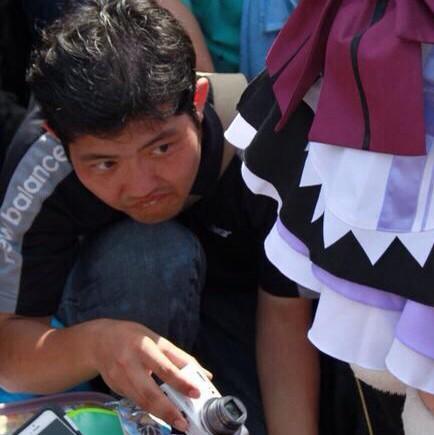 @jump_up_ warns convention-goers not to run afoul of these four goons.

Sega points attendees towards additional toilets in Joypolis, a Sega-themed theme park nearby, since the men's room at Comiket gets crowded.

@GOLDMAN warns against 100-won coins (the currency of South Korea, worth about 9¢), which are sometimes passed off for 100-yen coins (worth about 82¢). (The 100-yen piece is on the left.)
@mo_ri_be notes that high-value notes are discouraged at Comiket, and by the evening con-goers may receive 9,400 yen ($77.50) in coins if they try to buy something with a 10,000-yen note. (Note that in Japan, 500 yen, or $4.12, is a coin.)
@NICONICO_BAR warns that the drinks in Tokyo Big Sight's vending machines are tepid since they are changed too early. This explains why the vendors outside the convention center advertise that their drinks are cold.

Finally, @shintarokago tweeted this comic strip mocking the convention staff, who always yell at participants not to run. The last panel shows one at the Olympics, where he is neurotically still telling the athletes not to run.
[Via Yaraon!]
---