Interest

Watch Out for Fakes: How to Spot a Saekano Utaha Kasumigaoka Bootleg Figure

posted on by Lynzee Loveridge
Good Smile Company is fighting off bootleg figures again, this time with a handy guide on how to spot a knock-off Utaha Kasumigaoka figure from the anime series Saekano: How to Raise a Boring Girlfriend. Good Smile Company created the guide after an influx of the bootleg figures began showing up on auction sites.

Good Smile's official figure shows Utaha pulling up her nylons as she gets ready for school. The bootleg figure imitates the same pose but there are some obvious differences if you know where to look. In the below images, the official figure is shown with a red "O" while the bootleg is shown with a blue "X".
The first thing to notice is that bootleg packaging will likely omit Good Smile Company's logo from the corner of the box. There are subtle differences in the character's face but buyers will also notice that the official figure has small fasteners on the edge of Utaha's shirt lapel while the fake does not.


From the backside of the figure, the official merchandise's legs is one smooth piece where as the counterfeit figure is not. The skirt coloring is also different and the fake figure's skirt is far more rumpled.

Lastly, the base of both have a carpet-like texture but Good Smile's base has three large points to attach the figure while the bootleg has only two.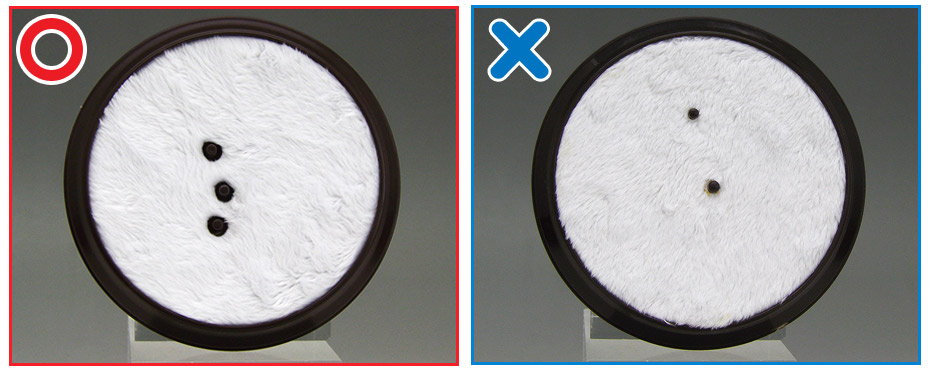 Good Smile Company first acknowledged bootlegs of this specific figure were circulating in 2015. Those earlier bootlegs were sold in a different box than the one depicted above, so you should also be on the lookout for these other fakes too.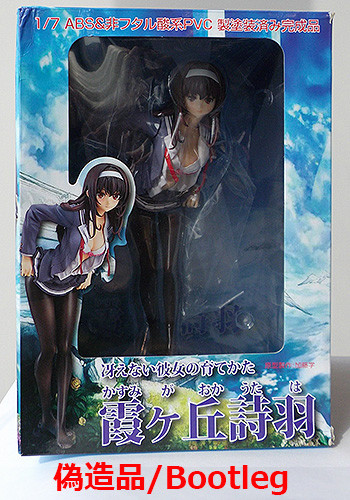 [Via Otakomu]
---