Interest

Final Fantasy's Monstrous Morbols Form SHINING BLESS Idol Group

posted on by Kim Morrissy & Lynzee Loveridge
If you've played a Final Fantasy game, you probably know of Malboros (or Morbols), the green, tentacled monster plants with anemone-like heads and cavernous mouths. They have been a recurring enemy from the series ever since Final Fantasy II.

These creatures probably eat people and have such foul-smelling breath that they cause poison and paralysis, but their natural charm surely can't be denied. That must be why the Morbols have been holding an election among fans to decide who is the cutest Morbols of all.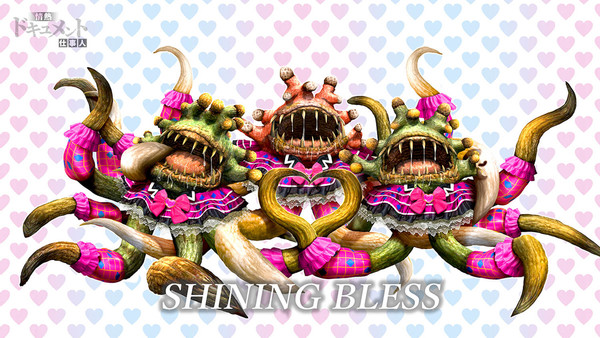 The English page for the special election reads: "Who's your favorite morbol idol—your favorite MORBOLDOL? A single vote could change a green girl's life! For the first time ever, we're letting the fans choose their favorite member of SHINING BLESS. Will it be joyful Jody, vivacious Vivian, or jilted Julika? YOU DECIDE!"
Managing a monstrous idol trio is no easy task. The website is also hosting a documentary for "The Man Behind the Morbols" that shows the trials and tribulations of trying to get Jody, Vivian, and Julika into tip top shape. The result? Flesh wounds and a truly poisonous concert.
The girls are trying their very best for their first single "Enfeeble Me Tender." Sure, the lyrics are nigh impossible to understand but the group are offering a special "vine probe" ticket for fans to share an "intimate moment" with the idols. SHINING BLESS is scheduled to go on "tour" across the continents of Final Fantasy XI next month.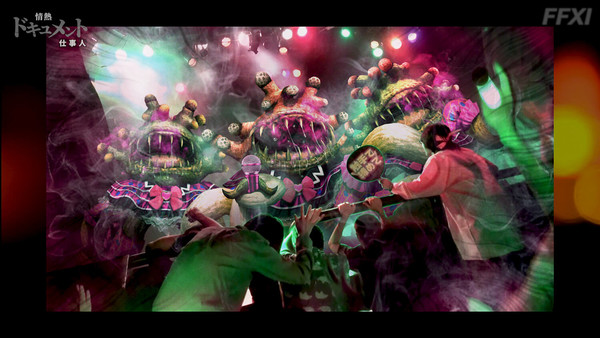 The hilarious parody page is an elaborate campaign for FFXI's new ReFriender feature. The feature lets players fill out a profile so other players can locate them more easily within the MMORPG and set up meeting times to play together. SHINING BLESS is the official "face" of the new feature.
Don't be deterred. You can still vote for your favorite monster idol girl until November 16. You might not get to see her in concert, but all voters will receive a wallpaper of the winning idol.
Source: Final Fantasy XI's Morbol Vote
---