News

New Footage For 2015 Dragon Ball Film Unveiled on TV

posted on by Sarah Nelkin
Frieza evolves into new form for 2D, 3D film opening in Japan on April 18
---
A Japanese television program premiered footage from the upcoming Dragon Ball Z: Fukkatsu no F (Dragon Ball Z: F Is For Fukkatsu, or 'resurrection') film on Friday.
Text: The old enemy wished for by Dragon Ball fans.
Narrator: The latest footage from next year's Dragon Ball Z: Fukkatsu no F film has arrived.
Piccolo: He became a monster from another dimension and came back!
Vegeta: What is going on!?
Goku: Frieza!!
Frieza: Let me show you... My next evolution!
Narrator: Akira Toriyama, who is writing the scripts, brought back Goku's old enemy Frieza. Frieza is very popular among fans, and the film will be filled with so many action scenes that Akira Toriyama has called them "fierce."
Text: Akira Toriyama - "Look forward to a fierce face-off."

Shueisha's Weekly Shonen Jump describes the story:
An Earth where peace has arrived. However, remnants of Frieza's army Sorbet and Tagoma (from the Japanese word for 'egg') arrive on the planet. Their goal is to revive Frieza with the dragon balls. Their dastardly wish is granted, the "F" that plans its revenge against the Saiyans is revived...!
Dragon Ball manga creator Akira Toriyama is personally credited with the original concept, screenplay and character designs of the new movie "that the entire universe eagerly awaits!!" Dragon Ball Z animation director Tadayoshi Yamamuro will direct the new movie.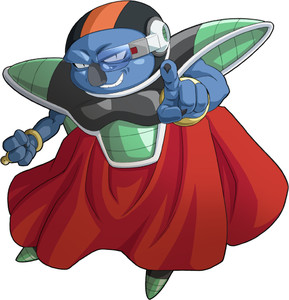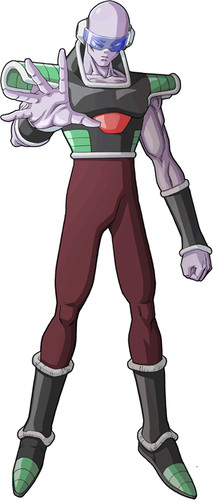 The film will star two original characters designed by Toriyama himself: Sorbet (seen above-left) and Tagoma (above-right). The characters are the survivors of the Frieza army and his servants.
The new film, like last year's Dragon Ball Z: Battle of Gods, will tell a new story.


The film will premiere in Japanese theaters on April 18 in both 2D and 3D.
[Via Saiyan Island]
---