News

Seven Seas Licenses Devilman, Devilman Vs. Hades Manga

posted on by Karen Ressler
Zac Davisson to translate series for 2018 debut
---

Seven Seas Entertainment announced on Friday that it has licensed Go Nagai's original Devilman manga and Go Nagai and TEAM MOON's Devilman VS. Hades. Zac Davisson (Kitaro, Showa: A History of Japan) is translating both series.
Seven Seas will release Devilman in two hardcover omnibus volumes under the title Devilman: The Classic Collection. The first volume is slated for March 6, 2018.
Devilman: The Classic Collection follows the story of Akira Fudo who becomes Devilman after harnessing the power of the demon Amon. Nagai launched the original Devilman manga in Kodansha's Weekly Shōnen Magazine in 1972. A television anime adaptation of the manga aired simultaneously that year.
The Devilman anime and manga series have spawned more than a dozen different spinoffs, crossovers, and remakes since 1972, including manga, OVAs, and a 2004 live-action film. A Netflix original series titled DEVILMAN crybaby is slated for next spring. The series will be available in 190 countries or territories, with nine spoken languages and 25 subtitle languages.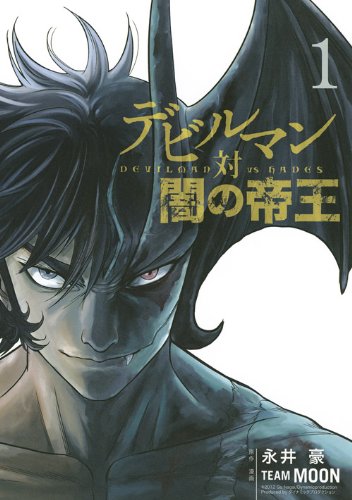 Devilman VS. Hades is a stand-alone sequel of the first Devilman series. The story continues from the end of the original manga and follows Akira's new adventures, and also features a showdown between Devilman and Mazinger Z.
Seven Seas will publish Devilman VS. Hades in single-volume softcover editions starting on February 13, 2018.
Seven Seas has also licensed Go Nagai and Rui Takatō's Devilman G manga. The company will release the manga in single volumes beginning on October 17, 2017. Seven Seas Editor-in-Chief Adam Arnold stated that the manga is a "perfect entry point" into the Devilman franchise.
Thanks to Shiroi Hane for the news tip.
---