News

Frontwing Reveals New Momoiro Closet Game, Sets Subahibi Release for August

posted on by Rafael Antonio Pineda
Momoiro Closet slated for Q1 2018
---


Anime News Network's coverage of Anime Expo 2017 is sponsored by Aniplex and Yen Press.
---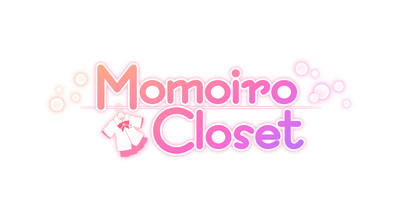 Game developer and publisher Frontwing announced during its panel at Anime Expo on Monday that it is developing a new game titled Momoiro Closet. The company also revealed that it will release its localization of KeroQ's Subarashiki Hibi: Furenzoku Sonzai game in late August.
Frontwing also said during its panel that it has "two secret projects" it is currently working on, and will reveal more news "in the coming months."
Frontwing describes Momoiro Closet:
The protagonist of the game, Kagamihara Alice, is both her school's student council president, as well as the daughter of a member of the National Diet. However, she has a well-hidden secret – she's actually a hardcore otaku! After a chance encounter with Hashima Reiji at a shop in Akihabara, the two begin to grow close, sharing both their hobbies, and eventually their fetishes with one another. "Momoiro Closet" is a lighthearted romance title with a charming cast of characters, plenty of humor, and numerous scenes both risqué and outright explicit throughout the game. The title also features a fictional TV anime series, "Frill & Lace", created as an homage to recent popular "magical girl" anime series.
The game will have multiple routes, English and Japanese text display with Japanese voice acting. INO is drawing artwork for the game, and Yuhi Nanao (Corono Blossom) is writing the story. Frontwing has not yet revealed the release format, but it will release the game worldwide with a full adult version in digital and physical release in the first quarter of 2018.

Frontwing will release Subarashiki Hibi: Furenzoku Sonzai with the localized title "Wonderful Everyday ~Diskontinuierliches Dasein~. The company describes the game:
"Wonderful Everyday" is an adult-oriented visual novel, produced and written by SCA-DI, which features dark themes and heavy philosophical explorations. The story follows the lives of Yuki Minakami, Zakuro Takashima, Takuji Mamiya, and others, during the weeks leading up to a significant event in all of their lives. The English release of "Wonderful Everyday" is hotly anticipated, and the original Japanese "Subarashiki Hibi" consistently ranks among the top titles on visual novel databases and ranking sites.
Frontwing will release the game's first chapter, titled "Down the Rabbit-Hole," in late August via Steam for US$29.99. Frontwing will then make the game's remaining content available via a separate adult content patch, which expands the release to the full game at no additional cost.
Frontwing will also launch a Kickstarter crowdfunding campaign for the game on July 12 for physical goods for the game. A Prefundia page will launch for the campaign later this week before it starts. The game is Frontwing's first collaboration with developer KeroQ, and the two companies are considering future collaborations.
---