Interest

Power Rangers Costume Dispute Ends in Settlement

posted on

2011-12-14

18:30 EST by Kimberly Grace
Site agrees to surrender profits from Halloween costumes
---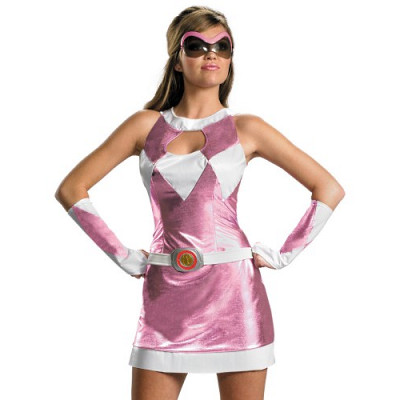 SCG Power Rangers LLC, Saban Capital Group's managing company for the Power Rangers franchise, has settled a lawsuit it filed against Underdog Endeavors for selling Power Ranger Halloween costumes on the MyPartyShirt.com website.
The Hollywood Reporter entertainment trade news source reported on Tuesday that the website has agreed surrender profits from the sale of the Power Rangers costumes.
SCG Power Rangers' lawsuit, which was filed on October 13, said that the MyPartyShirt.com site had ignored cease-and-desist letters and infringed on copyrights and trademarks. The Hollywood Reporter noted that the United States Copyright Act does not allow a "useful article" such as clothing to be copyrighted, but it does allow "pictorial, graphic, or sculptural" elements to be copyrighted. SCG Power Rangers claimed in the lawsuit that it owned copyright authority for the "artwork and design" of the Power Rangers uniforms.
MyPartyShirt.com had been selling a "Red Ranger Power Rangers Muscle Costume" and a "Pink Ranger Power Rangers Women's Costume," and it said on the original website for both items that they were licensed costumes. However, it also had sold a "Pink Power Ranger Sexy Women's Costume" (pictured right) without claiming that it was licensed. The costume's page had photographs and a YouTube video from the first Power Rangers series along with the following sales pitch: "Did you want to be the Pink Power Ranger growing up? Now you can be." The links to MyPartyShirt's Power Rangers costumes no longer work.
Thanks to Daniel Zelter for the tip.
---
this article has been modified since it was originally posted; see change history