Interest

A Certain Scientific Railgun Scores Big with Customizable Tokyo Verdy Soccer Jerseys

posted on by Bamboo Dong
If you missed out on this summer's Pikachu x Japan national team jerseys, despair not—there are still cute soccer jerseys to be bought, especially if you're a fan of A Certain Scientific Railgun. The series is collaborating with J. League Division 2's Tokyo Verdy with a series of customizable jerseys featuring Gekota, the frog mascot from the show.

The collaboration is timed in celebration of the 10th anniversary of Kazuma Kamachi's A Certain Magical Index light novel. Tokyo Verdy will be playing a match against Consadole Sapporo on November 1 at Ajinomoto Stadium, which has appeared in several episodes of the anime series. The match will feature a guest appearance by Rina Satou and Satomi Arai, who voice the characters of Mikoto Misaka and Kuroko Shirai, respectively.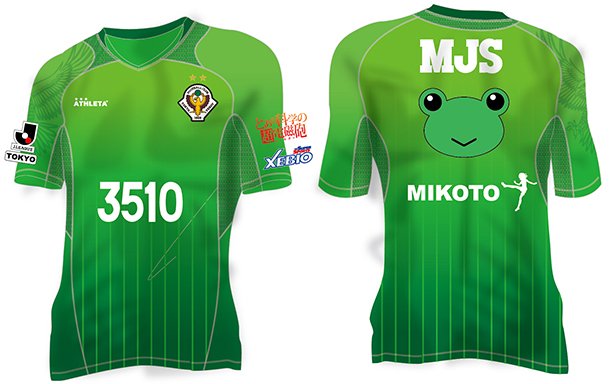 Four jerseys will be offered, representing Mikoto Misaka (3510), Kuroko Shirai (965), Kazari Uihara (087), and Ruiko Saten (310). As for the jersey numbers, they're all puns on the characters' names using alternate readings of numbers, like "mi (3) ko (5) tō (10)" or "sa (3) 'ten' (10)." Reservations will be accepted from July 28 to August 24, with each jersey priced at 18,000 yen (about US$176.27).
[Via Comic Natalie]
---