×
remind me tomorrow
remind me next week
never remind me
Subscribe to the new ANN Newsletter • Wake up every Sunday to a curated list of ANN's most interesting posts of the week.
read more
Interest

Manga Explores What It Would Be Like If Your Mom Was Your Age

posted on by Eric Stimson
Son, mother both 10 years old
---
Chances are you probably know or have known kids who've acted wiser or more mature than their years, whether through being bossy or nurturing. But what if your mom was actually your age? How would that affect your childhood? That's the intriguing question Rei Neyuki asks in the webcomic Okaasan (10-sai) to Boku. ("My (10-Year-Old) Mom and Me."), now newly published in book form by Takarajimasha's Kono Manga wa Sugoi! comics label.

The story is told through a series of vignettes centering around 10-year-old Haru, who's already fairly mature for his age, and his mom, who for unexplained reasons has shrunk into a 10-year-old's body but still acts motherly and takes care of her son. For the most part the family dynamic continues as before, although now Haru has to skip P.E. because his gym clothes are the only ones that'll fit his mom. Mom has to use a stack of books to reach the coffeepot, too — not the most stable arrangement.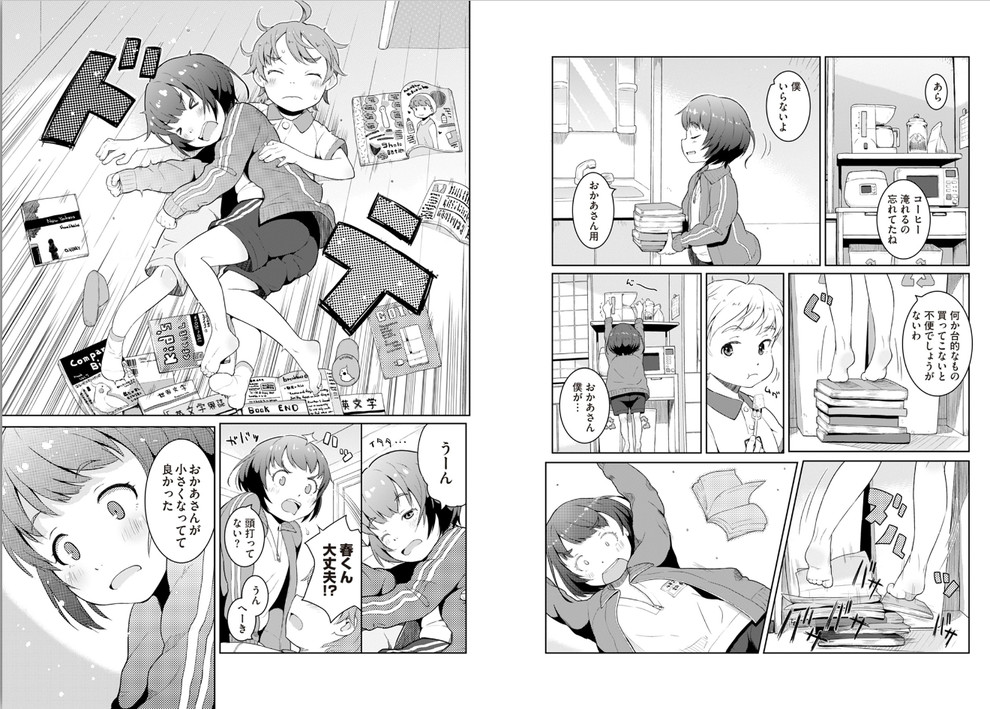 And family bathing, something Mom treasures (like many Japanese), now seems too awkward for Haru to put up with anymore.


She's actually thinking about how Haru will grow up, get a girlfriend, get married, etc., but he thinks she just really wants to bathe with him.
Kissing their sons goodbye is something most moms take for granted, but now it's a little weird.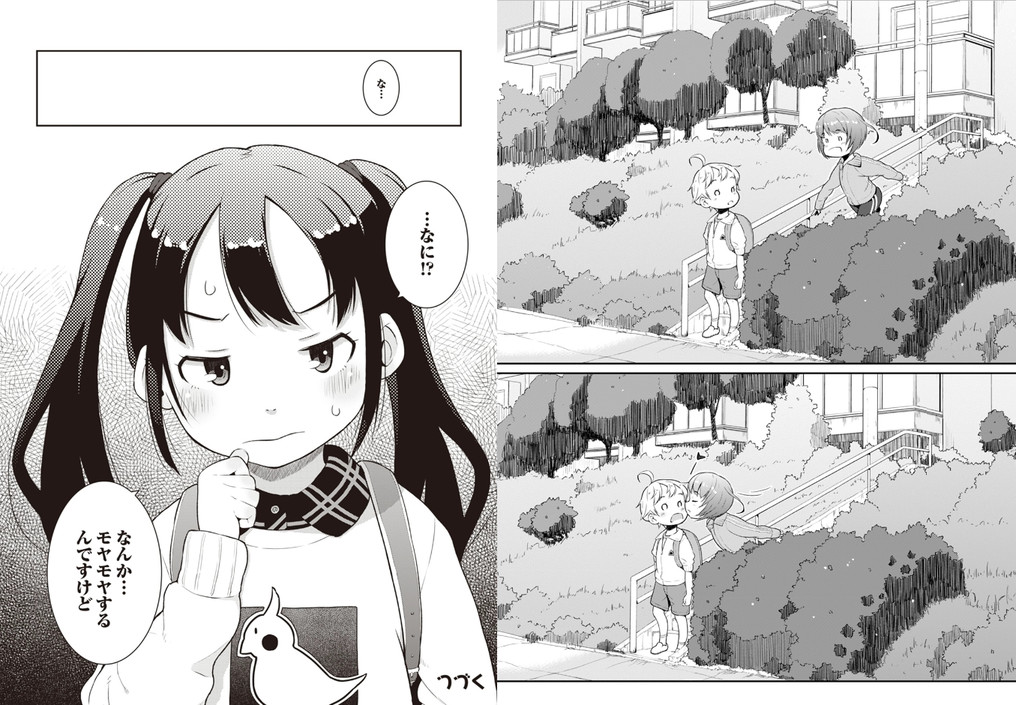 The manga is not above throwing in occasional fanservice but mostly goes for a heartwarming, slice-of-life tone. Several chapters can be read at the webcomics site Minna no Comic (Japanese only).
Sources: Minna no Comic and Comic Natalie
---