Interest

1st Girls & Panzer's Finale Film Finished — 4 Days Before Opening

posted on by Jennifer Sherman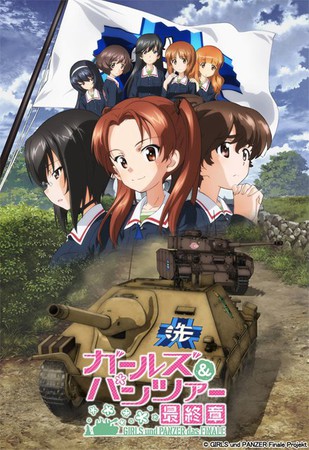 Girls und Panzer das Finale film project director Tsutomu Mizushima revealed on Twitter on Tuesday that the first film in the six-part series is complete. That probably comes as a relief to Mizushima, considering the film will open in just four days on Saturday. Mizushima also thanked everyone who worked on the film in his Tweet.
The first film will open in 59 Japanese theaters on December 9. TOHO CINEMAS was listing the film as 47 minutes long. It will feature new characters from BC Freedom High School as they engage in a winter battle.
The Finale anime project will also have immersive 4DX and MX4D screenings, after the project's second episode ends its initial run of regular screenings. Each of the immersive screenings will combine two episodes; the first ones will combine the first and second episodes. The next set of immersive screenings will combine the third and fourth episodes, and the last set will combine the fifth and sixth episodes.
The franchise also debuted a live-action "SEN-SHA" promotional video in November. The concept of the dance music video is a pun on the Japanese words for "car washing" and "tank," which have the same pronunciation.
[Via Hachima Kikō]
---