Interest

Dengeki Game Festival 2018 Showcases Sword Art Online: Fatal Bullet, Code Vein, A Certain Magical Virtual-On

posted on

2018-03-12

12:00 EDT by Kim Morrissy
Dengeki Bunko may be known primarily as a light novel imprint, but the brand has also been extending to video games for the last few years. Every year since 2014, Dengeki Bunko has been holding a games festival in Akihabara. Various games related to the Dengeki Bunko brand are available for demoing, along with other prominent game releases.
The most notable titles at this year's festival were Sword Art Online: Fatal Bullet, Code Vein, and A Certain Magical Virtual-On. You may have noticed that all of these games are already in stores, so there weren't many upcoming titles to hype up. Instead, the focus of the event was on getting people to try out the recently released games and announcing new information about them. A DLC for Fatal Bullet was announced at the event, and there was also a collaboration stage event between Fatal Bullet and Code Vein.

A Certain Magical Virtual-On at the Dengeki Game Festival.
Some other game announcements at the event include:
A PC browser game written by Tsukasa Fushimi and illustrated by Hiro Kanzaki (AKA the OreImo and Eromanga Sensei combo). Called Engage Princess, it is set to launch this summer.

Re:ZERO -Starting Life in Another World- is having a collaboration with Phantasy Star Online 2. Sega also announced a Nintendo Switch version of Phantasy Star Online 2.
Square Enix revealed the voice cast of the Idol Fantasy smartphone game they're making about male idols. There were also cutouts of the main characters from the game on the show floor.

Compile Hearts announced a second Mary Skelter game. Like the first game, the sequel is a collaboration between Dengeki Bunko, Dengeki Playstation, and Compile Heart. Minutes light novel author Yomoji Otono is returning to write the story. Compile Heart also announced a new Neptunia game, tentatively titled Brave Neptunia. This game will be developed by Artisan Studios, and will be the first Neptunia game made by a Western developer.
The event also celebrated Dengeki Bunko's 25th anniversary as a light novel imprint. This made it an ideal opportunity to announce several new anime and manga adaptation announcements, including for Strike the Blood, Seishun Buta Yarō, and Boogiepop. The main voice cast actors physically showed up for each new anime announcement to personally greet the fans and talk about how much they're looking forward to working on their new shows.
Besides news announcements, various games were available for demoing, including Monster Hunter World, the Shadow of Colossus remake, and Secret of Mana. The queues to try them weren't bad at all, especially in the afternoon, but then again, a lot of these games have been released already. A lot of fans seemed to attend to the event primarily for the exclusive merch stall and left later in the day, making the gaming part of the event rather low-key in nature.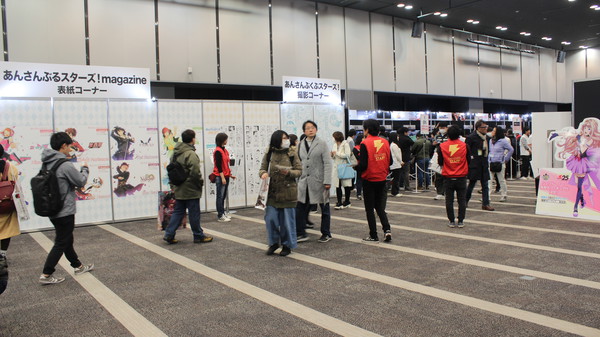 Some other things on the show floor worth noting: The Star Ocean Anamnesis mobile game had signed illustrations by the voice actors displayed at the Square Enix booth.



The mobile game 23/7, which will launch on March 15, also had signed illustrations by the main cast members at their booth: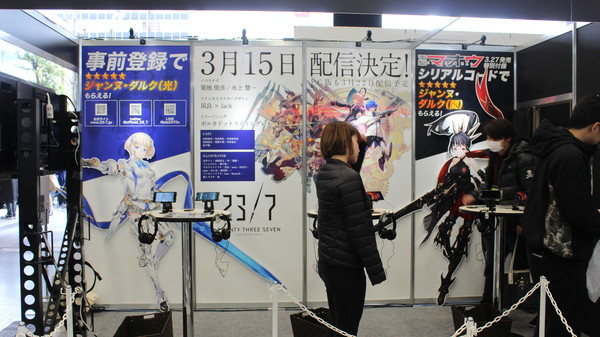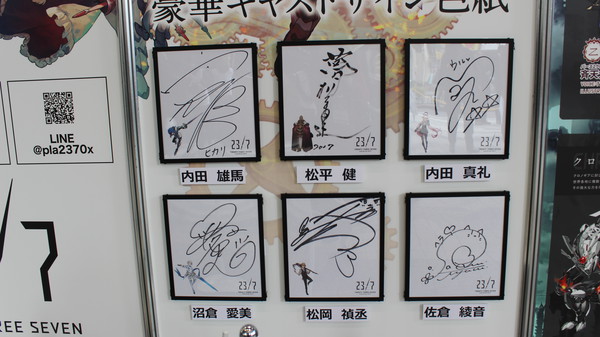 On the second floor of the Akihabara Bellesalle was a photo spot with Azur Lane, a Chinese mobile game: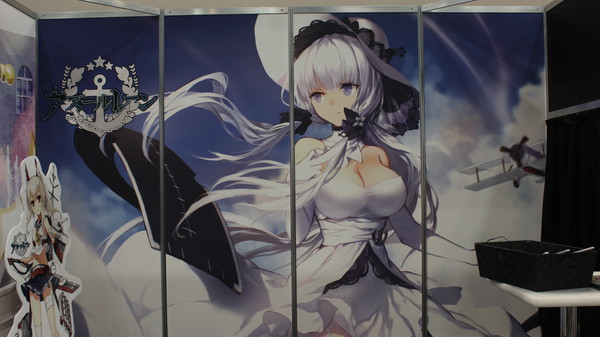 Outside, the Sora to Umi no Aida booth had cutouts of the characters displayed. This smartphone game is getting an anime adaptation this year. The franchise is about fishing, so perhaps it's no surprise that this booth was set up as a goldfish scooping game! I had to catch five fish in order to win a large badge featuring all the main characters - unfortunately, I only caught four so I only got the consolation prize of a smaller badge.

Overall, the Dengeki Game Festival was good fun this year, even if it was more notable for the game and anime announcements than for the demos. The festival is free to enter, so there's nothing to stop you from kicking back and spending an afternoon trying out different games.
---