News

Seven Seas Adds Makai Ōji: Devils and Realist Manga

posted on by Egan Loo
---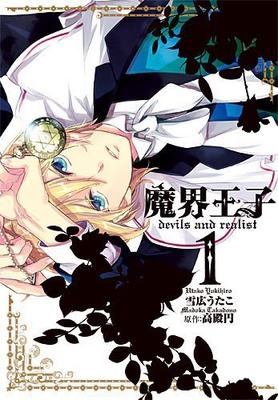 North American manga publisher Seven Seas Entertainment revealed on Friday that it will release Madoka Takadono and Utako Yukihiro's Makai Ōji: Devils and Realist series. The story revolves around William, an aristocratic family's progeny with rare intellect. One day, his uncle lost his possessions after his business failed. Fearing that his family's name has been tarnished, William returns home and searches with his family's butler for anything that can be converted into cash.
A search of the premises yields an underground room left by an ancestor. In the room is a magical seal, and William unintentionally summons a devil. The summoned devil tells William his name is Dantalion, and reveals that William is the "Elector" who can choose the next acting ruler of Hell.
Artist Yukihiro (Uta no Prince-sama) launched the manga in Ichijinsha's Monthly Comic Zero Sum magazine in 2009, and Ichijinsha will publish the seventh volume in June. Novelist Takadono's other works include Hakushakuke Goyōtashi. Chiaki Kon (Junjō Romantica, When They Cry - Higurashi, La storia della Arcana Famiglia) is directing an anime of the story at Dogakobo. The anime will premiere this July.
---