News

Il Sole Penetra le Illusioni Anime's Ad Aired

posted on by Egan Loo
Mai Kadowaki, Eri Kitamura, Sora Tokui, Yuiko Tatsumi star in Gen'ei o Kakeru Taiyō
---
A television commercial for the Gen'ei o Kakeru Taiyō or Il Sole Penetra le Illusioni (The Sun Penetrates the Illusions) television anime series began airing in Japan. The ad features the opening theme song "träumerei" by LiSA (Angel Beats!, Fate/Zero, Sword Art Online).
The story is set in a world ruled by two kinds of tarot cards since the ancient times. Diabolos Tarot is a devil's tarot that feeds on the souls of those without sin and thus causes much misfortune. Elemental Tarot is the source of nature's power to counter the Diabolos Tarot. Girls are chosen from 22 clans to wield the Elemental Tarot cards in battles unbeknownst to other humans. To maintain the balance of the world, they may become the executioner or savior.
Mai Kadowaki plays Akari Taiyō, a 12-year-old girl who is cheerful and bright like the sun. She becomes the wielder of The Sun card after losing her mother, who was a fortune-teller.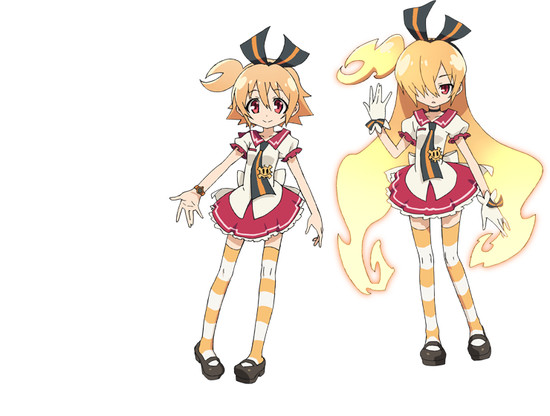 Eri Kitamura plays Seira Hoshikawa, a cool and composed girl whose favorite things are weight training and chicken salad. She wields The Star card.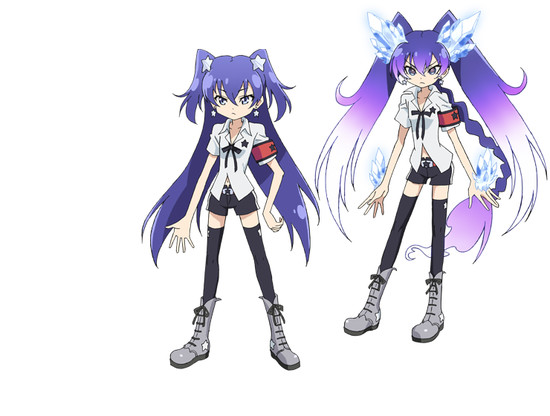 Sora Tokui plays Luna Tsukuyomi, the somewhat air-headed daughter of the Tsukuyomi zaibatsu family. She wields The Moon card.

Yuiko Tatsumi plays Ginka Shirokane, the boisterous daughter of the Sancho Pansa discount store chain's president. She has a strong sense of justice, but she also has a self-serving side. She wields the Temperance card.

Keizou Kusakawa is directing at the anime studio AIC, and Michiko Itou is in charge of the scripts based on sole; viola's original story. Shinpei Tomooka is adapting Gomoku Akatsuki's original character designs for animation, and Tatsuya Katou is providing the music with sound director Yoshikazu Iwanami. The cast includes Mai Kadowaki as Akari Taiyō, Eri Kitamura as Seira Hoshikawa, Yuiko Tatsumi as Ginka Shirokane, and Sora Tokui as Luna Tsukuyomi. 6th Anison Grand Prix winner Natsumi Okamoto will be singing the ending theme, "-Mirage-".
The series will premiere on July 6.
[Via NicoTubeAnime]
Images © sole;viola/Progetto Gen'ei o Kakeru Taiyō
---