×
remind me tomorrow
remind me next week
never remind me
Subscribe to the ANN Newsletter • Wake up every Sunday to a curated list of ANN's most interesting posts of the week.
read more
News

Kotono Mitsuishi Leads New Sailor Moon Crystal Anime Cast

posted on by Egan Loo
---

The Pretty Guardian Sailor Moon 20th Anniversary Project Special Stage event at the Niconico Chōkaigi 3 convention announced the cast of the new Sailor Moon anime, Pretty Guardian Sailor Moon Crystal:
Kotono Mitsuishi
as Usagi Tsukino/Sailor Moon
Kotono's feelings on returning to the role she started 22 years ago: "I want to hurry up and meet moving Usagi again." She thinks that there are some people who are worried about the new cast. This is because the fans loved the work, and they loved the characters. She added that she is the same way. She said that she will not put a lid on her feelings about the earlier anime and throw them away, but she will take them with her into the new work. She asks fans to cheer the staff on, and "miracle romance" with her.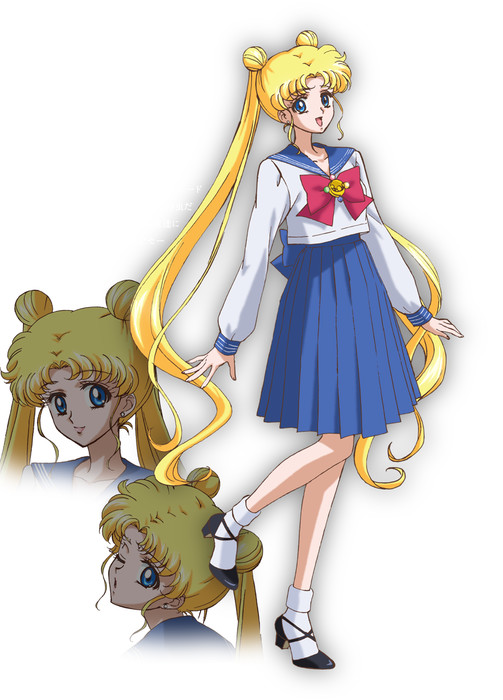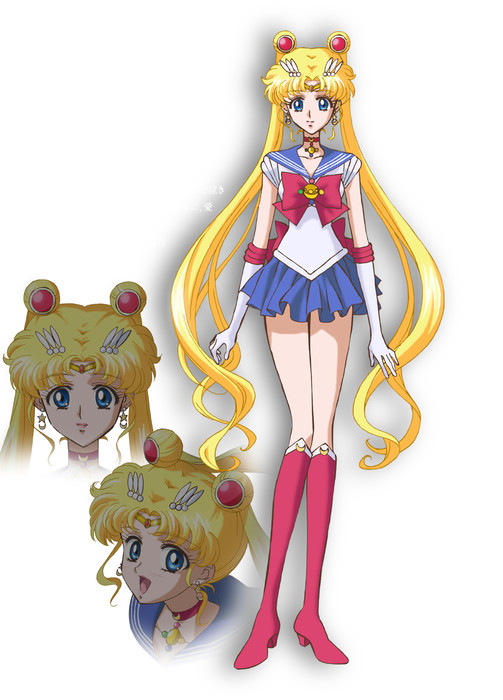 Hisako Kanemoto as Ami Mizuno/Sailor Mercury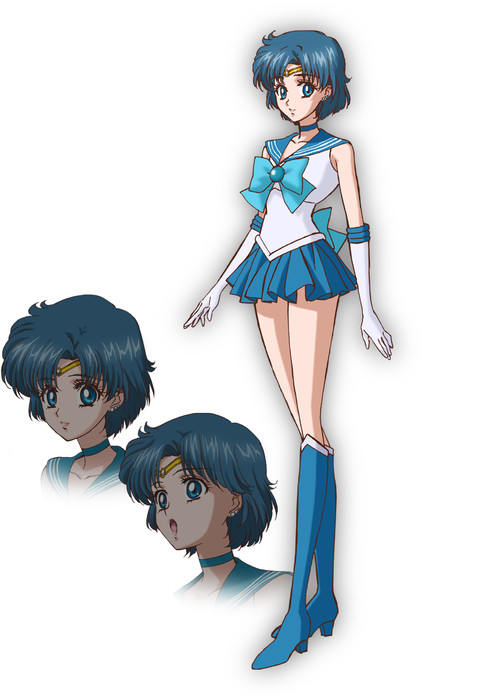 Rina Satou as Rei Hino/Sailor Mars

Satou remembers playing Sailor Moon as a child. She always wanted to be Mars, but was always forced to be Makoto because of her height. She is happy that her dream of becoming Mars came true in this way.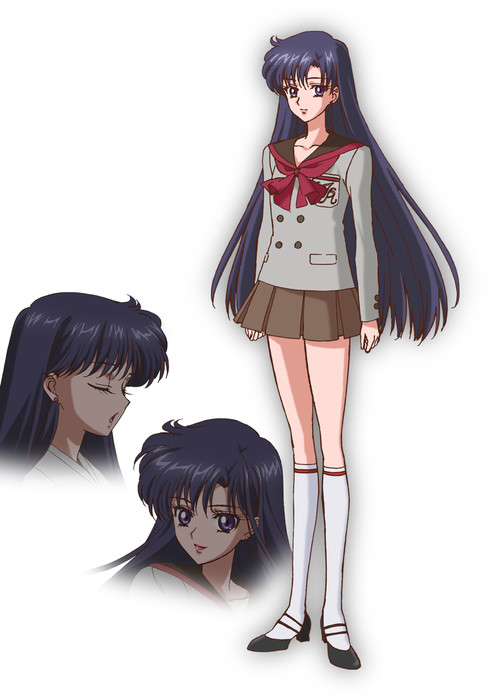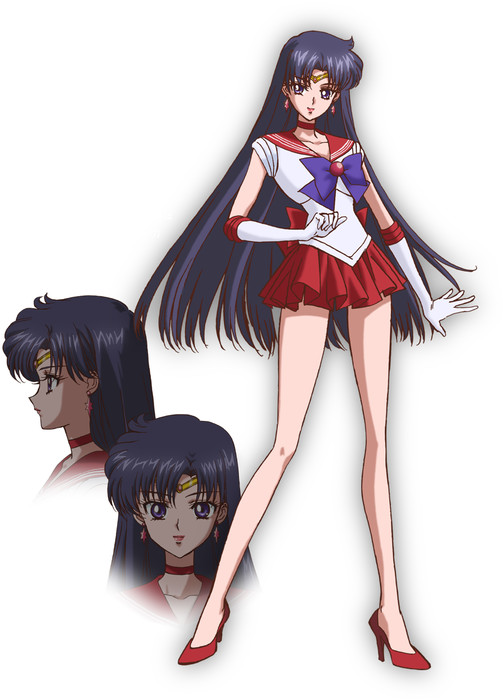 Ami Koshimizu as Makoto Kino/Sailor Jupiter




Shizuka Itou as Minako Aino/Sailor Venus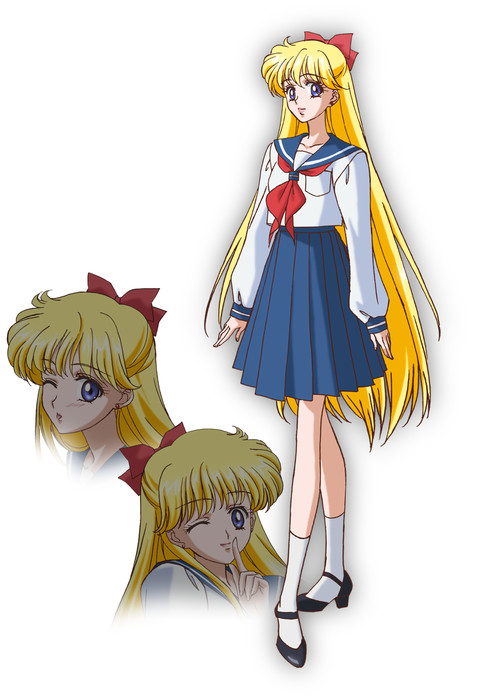 The staff had about 100 possible titles for the new anime, but original creator Naoko Takeuchi liked Crystal. The staff will make a new world feeling with the current technology. The new anime will run on the first and third Saturdays every month, beginning July 5 at 7:00 p.m. (6:00 a.m. ET). (The first Sailor Moon anime also aired on Saturdays at 7:00 p.m.)

The event also unveiled the cast of the new Sailor Moon stage musical, Pretty Guardian Sailor Moon Petite Étrangère: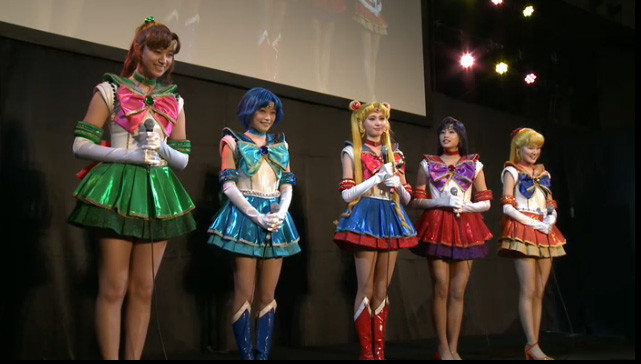 Satomi Ōkubo as Sailor Moon
Momoyo Koyama as Sailor Mercury
Kanon Nanaki as Sailor Mars
Yū Takhashi as Sailor Jupiter
Shiori Sakata as Sailor Venus

Koyama, who auditioned from Hokkaido, replaces Miyabi Matsuura from last year's musical. She said that she was more happy than nervous during the audition. She went to see last year's musical as a regular attendee. Chibiusa and Sailor Pluto will be in the new musical, and Mamoru "Mamo-kun" Chiba (Tuxedo Mask) will return. The new musical will travel to Osaka, in addition to Tokyo as last year's did. More information about tickets will be published in June issue of Kodansha's Nakayoshi magazine.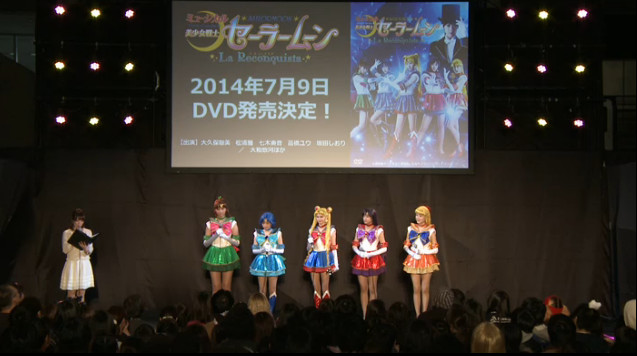 Last year's musical will be available on DVD on July 9. When asked about her memories of that musical, Ōkubo said that she got to meet Takeuchi during her audition. Nanaki remembered that her shoe went flying during one performance of last year's musical, and she had to go barefoot. Takeuchi went to go see the musical. She drew an illustration and message inside each manga volume for each senshi. Venus still has it in a bag put away.
The new Pretty Guardian Sailor Moon Crystal anime will begin streaming worldwide on the Niconico service in July. Producer Atsutoshi Umezawa (Precure franchise) said that it "is not remaking the previous anime, but adapting the original manga and starting from scratch again."

Munehisa Sakai (One Piece, One Piece: Strong World, Suite Precure) is directing this new adaptation of Naoko Takeuchi's original manga at Toei Animation, the studio behind the first anime. Yūji Kobayashi (scripts on Saint Seiya Omega, Smile Precure!) is in charge of the series scripts, and Momoiro Clover Z is performing the theme song.
Yukie Sakō (chief animation director on Majestic Prince, Nyan Koi!) is designing the characters, and Yasuharu Takanashi (Naruto Shippūden, Fairy Tail, Precure franchise) is composing. The art directors will be Takashi Kurahashi (Mononoke, Gatchaman Crowds, Hakaba Kitarō) and Yumi Hosaka (Mononoke, Gatchaman Crowds). King Records is producing the soundtrack.

The anime's website gave a synopsis:
Usagi Tsukino is a second-year middle school girl who is a little clumsy and a crybaby, but she is full of energy. One day, she meets Luna, a black cat with a crescent moon on her forehead, and she transforms into Sailor Moon, a sailor-uniformed pretty guardian of love and justice! As a chosen guardian of justice, Usagi seems to have a mission to find the Illusionary Silver Crystal with the other guardians and to protect the princess.

Meanwhile, the queen of the Dark Kingdom, Queen Beryl, also sends minions to the town where Usagi lives to obtain the Illusionary Silver Crystal, which has immense power. This causes strange events to unfold….

Can Sailor Moon really find the Illusionary Silver Crystal with the other Sailor guardians, and protect the princess…!?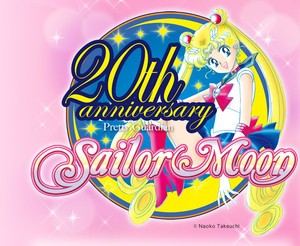 Takeuchi launched the original magical girl team manga series in the shōjo monthly manga magazine Nakayoshi in 1992. It soon spawned anime, a live-action television project, musicals, and other adaptations, and it also sparked a worldwide boom. The 20th anniversary project began in 2012, and featured the first musical in eight years at the AiiA Theater Tokyo last September. Kodansha has been republishing the original manga in a complete edition since last November, and Kodansha USA Publishing's Kodansha Comics imprint has been publishing the manga in North America.
---