Japanfiles.Com Launches a New Category Today - Japanese Hardcore.
Following last week's release of female-fronted hard rock band DAZZLE VISION, six hardcore rock and punk bands are added today (with even more on the way) as JapanFiles.com continues to expand its roster of over 200 Japanese artists available for legal purchase through its website.
ampcharwar
Guitar - Hiromiti Kanazawa
Bass/Vocals - Tetsuji Ogzsawara
Drums - Katsuya Miyoshi
"ampcharwar" means to war with an amp.
Guitarist Kanazawa and bassist Ogasawara met in Seattle. After returning back to Japan they formed ampcharwar in Tokyo. In 2005 drummer Miyoshi joined the band.
Self-described as "heavy electronica instrumental punk grunge," ampcharwar attempts to cross all of these genres during their live performance.
ampcharwar MP3s - www.japanfiles.com/ampcharwar
ampcharwar MySpace - www.myspace.com/ampcharwar
ampcharwar Official Website - www.geocities.co.jp/MusicStar-Bass/1422/index.html
*
ensavagement
Vocals - JB
Guitar - Yuta
Guitar - Kenya
Bass- Dub
Drums - Pyon-sk
ensavagement formed in 2005, and in 2008 they added a second guitarist, Kenya. Their violent sound carries over into their stage shows in the form of raw energy.
ensavagement MP3s - www.japanfiles.com/ensavagement
ensavagement MySpace - http://www.myspace.com/ensavagement
*
inchworm
Vocals - carey
Guitar - atsusix
Bass - ko-ta-low
Drums - cota
inchworm MP3s - www.japanfiles.com/inchworm
inchworm MySpace - www.myspace.com/inchwormmm
inchworm Official Website - http://sound.jp/inchworm
*
MYPROOF
Vocals - Tohru Watanabe
Drums - Tadashi Doi
Guitar - Kai Ohno
Guitar/Vocals - Shimpei Tarumi
Melodic death metal/metalcore from Japan. Band members cite their influences as IN FLAMES, ARCH ENEMY, KILLSWITCH ENGAGE, and NOCTURNAL RITES.
MYPROOF have totally embraced the classic 80's heavy metal sound (Iron Maiden, Judas Priest) and injected it with their love for Asian pop, ballad, anime and computer games - naming it "Modern-Classic Style."
MYPROOF MP3s - www.japanfiles.com/myproof
MYPROOF MySpace - http://www.myspace.com/myproof
MYSPROOF Official Website - http://myproof-jp.com
*
NAMAZ
Vocals - Nashimon
Guitar - Tekka
Guitar - Iitaka
Drum - Taishi
Bass - Ueda
After playing in different bands for several years in the same live houses in Japan the current members of NAMAZ formed in 2002. They produced their first album NAMAZ in 2003 under EVIL EYE RECORDS.
In 2005, 2006 and 2007 the band was featured on various hard rock compilations in Japan.
Influences include - Sepultura, System of a Down, Metallica, Cannibal Corpse, Black Sabbath.
NAMAZ MP3s - www.japanfiles.com/namaz
NAMAZ MySpace - http://www.myspace.com/namazjapan
NAMAZ Official Website - http://www.discore.jp/nmz
*
ZODIAQUE
Vocal - Naoto
Guitar- Takumi
Bass - Ken
Drums - Yukiyoshi
ZODIAQUE released their album CORE in 2004, followed up by ABSOLUTE OBEDIENCE in 2007.
ZODIAQUE MP3s - www.japanfiles.com/zodiaque
ZODIAQUE MySpace - http://www.myspace.com/zodiaqueofficial
ZODIAQUE Official Website - http://zodiaque.jp
About JAPANFILES.COM:
JapanFiles.com is the largest online service specializing in MP3 sales for Japanese artists, with over 200 indie bands reaching their USA fans - rock, hip-hop, punk, and techno! All downloads are DRM-free and only 99 cents each!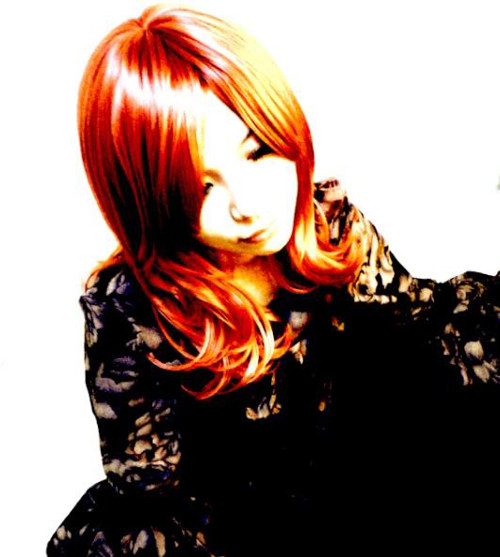 ---