Health Care for the Manga Generation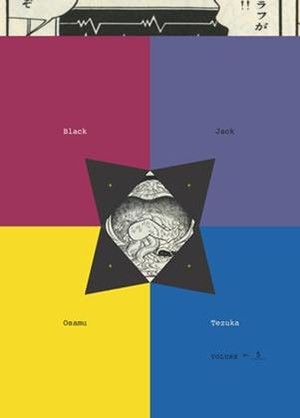 In these difficult economic times people are cutting back on their expenses. The cost of food is up. Tuition fees have been increasing at a rate faster than inflation. Medical costs are still out of control. But one thing remains constant—Black Jack.
Volume 5 of Osamu Tezuka's original brand of manga health care is now available for the affordable price of $16.95. That's at least 20% lower than the co-pay for most PPO's! There is no monthly premium for this plan and each story is self-contained. So Black Jack readers can have access to fourteen of Tezuka's most entertaining stories without worrying about a long-term commitment. Best of all, with each installment of the Black Jack plan readers are provided a wide range of services including: cosmetic surgery, cardiology, respiratory medicine, pediatric care, and transplantation surgery. As an added bonus, readers of Volume 5 will also get full anesthesia and acupuncture coverage at no additional cost.
Check out what others are saying about Black Jack.
Get yourself some peace of mind by securing your copy of Black Jack, Volume 5 today!
About the Author
Osamu Tezuka, encouraged by his mother to choose the profession he truly enjoyed, became a manga artist while studying for and receiving a medical degree. The aftermath of war left Osamu Tezuka with a deep appreciation for life, and his later works are marked by that respect for all living beings. Tezuka's manga and anime had an incredible impact on Japan's postwar youth, inspiring artists in an array of genres, an influence still very much present in manga today.
---
this article has been modified since it was originally posted; see change history