×
remind me tomorrow
remind me next week
never remind me
Subscribe to the ANN Newsletter • Wake up every Sunday to a curated list of ANN's most interesting posts of the week.
read more
New York Comic Con 2013

Funimation Panel

by Crystalyn Hodgkins,
Funimation's panel was held early on Friday morning, in what was possibly the smallest panel room NYCC had to offer. As such, the room was full to capacity 35 minutes before the panel even started (and thanks to the kind gentleman who gave up his seat for me so I didn't have to sit on the floor).
Justin Rojas (senior manager of social strategy and development) and Adam Sheehan (senior marketing manager) hosted the panel. Rojas did his customary 20 push-ups before the panel started, and the duo started the panel early, as the room had been full for a while and no one else was being let in.
Rojas started the panel by discussing the Funimation blog, where fans can find the latest news about Funimation, including announcements and contests. Funimation also is on Twitter, Facebook, YouTube, Tumblr, Pintrest, and Instagram. Rojas thanked the fans for getting Funimation's Facebook page at 1 million likes, and mentioned that Funimation had announced when it hit 1 million likes that it has licensed the Evangelion: 3.0 You Can (Not) Redo film. Rojas then took a photo of the crowd to post on Facebook.
Rojas then talked about Tugg.com, a web platform that enables fans to choose the films that play in their local theaters. It allows fans to have the power to select a film, screening time, and nearby theater. Then if enough people request the screening and put money down to buy tickets, then the film will be screened – sort of like a Kickstarter for films. Funimation is partnering with Tugg to screen Wolf Children, and may partner with Tugg for more films in the future. Rojas then showed an English-dubbed trailer for Wolf Children. Funimation is screening the film with subtitles at NYCC and is screening in New York at the AMC Empire 25 theater tomorrow at 6:30 p.m. Funimation is also screening Akira at the same theater tomorrow evening at 9:00 p.m.
Funimation also has video on demand on iTunes, Xbox, PSN, Hulu, Google Play, and Netflix. Currently a season pass of Attack on Titan is half off on Xbox. The series is also available streaming on Hulu and Funimation.com.
Sheehan then talked about Funimation shows on Toonami. Currently, One Piece is back on Toonami and is doing well. Cowboy Bebop, which is also on Toonami, is also a Funimation title now. Sheehan then noted that Funimation just re-launched its new website on Monday. He noted the site is faster now, and but anyone has any issues with the site, please let Funimation know via its support page. Funimation has also added a shop to its website so fans can purchase DVD, Blu-ray Discs, and maybe merchandise in the future from Funimation directly. Elite Video Subscribers on Funimation's website can watch dubs before the home video release, watch extra episodes and movies, watch mature shows uncut, and watch subscriber content across all apps. Funimation has apps on Kindle, Apple, Roku, Android, and Samsung. Funimation is now streaming its "Funimation Show" program on YouTube.
Sheehan and Rojas then discussed recent releases. First was the "Dragon Ball Z Rock the Dragon Edition" box set, which includes the first 53 episodes, the first three movies, and a 48-page hardcover book. The box includes the original Toonami broadcast version of the show and films, with the original Ocean dub. Lupin the Third: The Woman Called Fujiko Mine is also available now, as is the first installment of the Ghost in the Shell Arise anime. Ghost in the Shell Arise is available now in an imported sub-only Blu-ray Disc edition, and includes an imported film strip, an art book, and an O card. Rojas said that if fans want more of these types of releases, they should let Funimation know by buying the Ghost in the Shell Arise release. Funimation will eventually release Ghost in the Shell Arise with an English dub.
The following shows are also available now: The Future Diary on DVD in two sets, Is This a Zombie? of the Dead on DVD, Michiko & Hatchin in a DVD/Blu-ray Disc combo pack, and We, Without Wings in a DVD/Blu-ray Disc combo pack.
Next up the two discussed anime that are coming out in the near future: EUREKA SEVEN AO on Blu-ray Disc/DVD combo pack on October 15, Blood-C: The Last Dark on Blu-ray Disc/DVD combo pack on October 22, Sakura Wars: The Movie on Blu-ray Disc/DVD combo pack on October 22.
Funimation then launched into special announcements, starting with its new simulcasts. BlazBlue: Alter Memory, Tokyo Ravens, Freezing Vibration, and Unbreakable Machine-Doll.
Funimation then revealed the English dub cast for the Aesthetica of a Rogue Hero anime series. The series will be available on a DVD/Blu-ray Disc combo pack on December 17, and the home video will include the uncut version of the show. Funimation also showed an English dub trailer for the series. Funimation then revealed the English cast for Ikki Tousen: Great Guardians. For Ikki Tousen. Many of the cast are reprising their roles from previous seasons. Funimation also showed an English dub trailer for the series.
Funimation then launched into a Q&A to end the panel.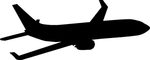 ---
discuss this in the forum (5 posts)
|
this article has been modified since it was originally posted; see change history
back to New York Comic Con 2013
Convention homepage / archives