Interview: Zero Escape Director Kotaro Uchikoshi
by Jacob Chapman,

An accomplished game designer with a lengthy career, Kōtarō Uchikoshi is best known for his work designing the acclaimed Zero Escape games, a mind-bending, macabre adventure series that first launched with the cult hit Nine Hours, Nine Persons, Nine Doors on the Nintendo DS and recently wrapped up with the final game in the series, Zero Time Dilemma. Uchikoshi made a major announcement this year, leaving his longtime developer home at Spike Chunsoft to form a new venture with Danganronpa creator Kazutaka Kodaka, where he has not one but two projects in development at once. We caught up with Uchikoshi at this year's Anime Expo for a little one-on-one time.

So this game previously known only as Project Psync was finally announced today as AI: The Somnium Files. What can you tell us about it?

Uchikoshi: The protagonist is a detective with a prosthetic left eye that has an AI implanted in it. So it has its own mind, basically, and you go through investigations using that prosthetic eye. It's a 3D mystery adventure game in which the main character, Date, uses his prosthetic eye for investigations. Suddenly there's a case where the body found is missing its left eye, leading to a series of murders in which the killer always takes out the victim's left eye. So you're trying to solve the truth behind that mystery.

Shifting backwards a little bit to Zero Time Dilemma, there's a cliffhanger ending if you play it all the way through, which was very surprising to me. Did you end it that way in the interest of making more, or was it purposefully ambiguous?

I didn't necessarily think of it as a cliffhanger, I just really wanted the players to imagine for themselves what happened after that.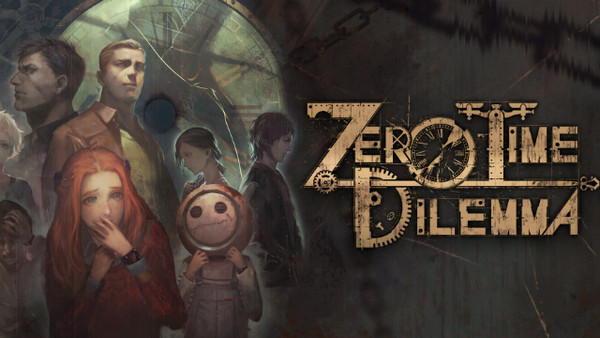 What do you want people to most think about in that questionable space where the story ends? Was there any particular message in mind?
I don't think there is a clear answer on that. I don't think I should give one, because I think whatever the players think is the ending should be their ending.
It's sort of unusual for English-speaking fans to interact with a Japanese creator in English through Twitter. What made you decide to have an English alt account, and has the engagement been positive so far?
It was actually because there's a lot more passionate fans of Zero Escape in the West than Japan, so I wanted to use the medium to interact with them more, to communicate and show some support.
What's the most pleasant or surprising interaction you've had there?
I always enjoy interacting with fans in the West. There's always a lot of funny things going on there, like there was a whole meme that came out of the "nine-inch" gag with Sigma, and I had a lot of fun with that.

I think that a lot of fans over here would be interested in seeing you collaborate with some other people at Spike Chunsoft, like Kazutaka Kodaka. Have you considered doing some kind of collaboration with those fellow creators?
I don't know if I'm supposed to say this yet, but we have a big announcement coming up in September. So yes, we do have something major planned that will be revealed then. (This announcement was revealed to be the founding of Too Kyo Games and announcement of several new stories and collaborations from Kodaka and Uchikoshi!)
Awesome, cool! A while back, you did work on Punch Line, for the anime, manga, and video game. As your first anime project, what did you learn about writing through that process?
Originally it started with writing the scenario for the game, and then it moved to writing for the anime. When we changed the medium over to anime, I realized that with only 30 minutes per episode, I had to learn to adapt and work within those limitations.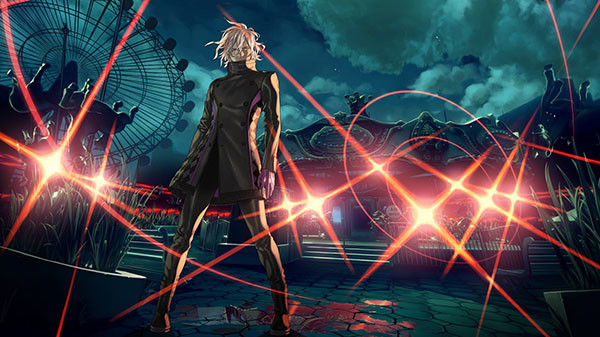 For people who have played all of the Zero Escape games, what do you think about AI: The Somnium Files is the most radically different and new?
Up until now with the Zero Escape series, it was all about the escape game mechanics. This time, we have a unique game mechanic involving investigations. Say there's a suspect that won't talk for example, you can go inside their dreams to find clues inside their dreams. That's actually where the subtitle came from. It's AI: The Somnium Files, and Somnium means dream in that.
Thanks to Anime Expo for this opportunity.
---
discuss this in the forum (1 post)
|