Interest

Daily Cosplay

Durarara's Celty Sturluson

posted on by Gia Manry
Taken at Anime Expo 2010 in Los Angeles
---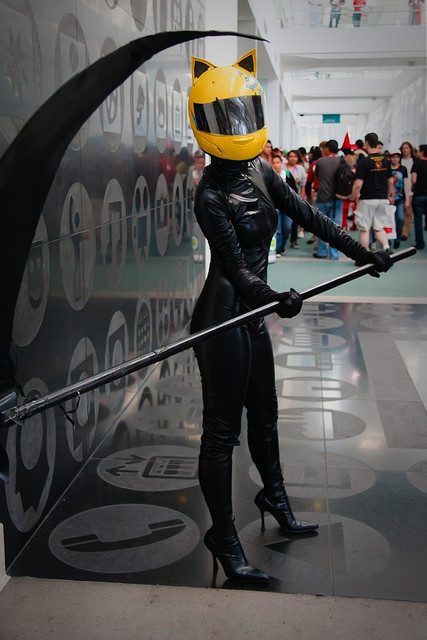 Cosplayer Aicosu portrays Celty Sturluson from the winter 2010 television anime Durarara!! at Anime Expo 2010 in Los Angeles. Based on the light novels by Ryohgo Narita and illustrated by Suzuhito Yasuda, the series revolves around a variety of characters in Ikebukuro, including Celty. Celty herself is a Dullahan, an Irish fairy creature which rides a horse and carries its head in its arms. In the series, Celty has traveled to Japan seeking her head, which was stolen from her; while there, she has her horse take the form of a yellow motorcycle. The denizens of Ikebukuro refer to her as the "Black Biker" or "Headless Rider."
Image © Rian Castillo / DigitizedChaos
To submit a Daily Cosplay photo, e-mail interest (at animenewsnetwork.com). Please include the name of the copyright owner of the photo.
Update: Added cosplayer identification. Thanks, Laura Rivera.
---