Interest

More Anime Themes to Look Forward to at the New Year's Song Contest

posted on

2013-12-20

11:00 EST by Eric Stimson
Attack on Titan, Pokémon, Dragon Warrior theme songs to be performed at Kōhaku Uta Gassen
---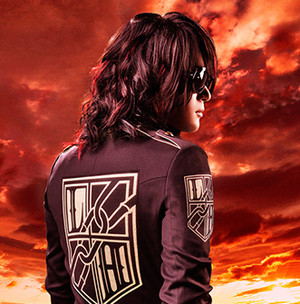 More anime themes will be making an appearance at this year's Kōhaku Uta Gassen (or "The Red and White Song Contest"), an annual Japanese New Year's tradition consisting of two competing teams of famous musicians, one male (white) and one female (red).
Linked Horizon (pictured at right) will make his debut at Kōhaku, singing a special version of "Guren no Yumiya," the opening to this year's hit anime series, Attack on Titan. For the Red Team, Ikimono-Gakari will sing "Egao (Smile)," the ending theme to this summer's Pokémon movie, Genesect and the Legend Awakened. Finally, "Yume wo Shinjite," Hideaki Tokunaga's selection, was the ending theme to the 1989 anime adaptation of Japan's foremost role-playing game franchise, Dragon Warrior.
This year's event will also include an appearance by Nana Mizuki and T.M. Revolution performing a medley of their openings to the anime series Valvrave the Liberator.
[Via Inside and Kōhaku official site]
---