×
remind me tomorrow
remind me next week
never remind me
Subscribe to the ANN Newsletter • Wake up every Sunday to a curated list of ANN's most interesting posts of the week.
read more
Interest

Perpetrator of Death Threats Against Alice Juban Idol Arrested

posted on by Eric Stimson
Man kept Anna Tachibana in state of fear for nine months
---
Gruesome photos of an idol stabbed by a
katana
. The idol living in terror and retreating into reclusiveness. A mysterious online menace who adopts the moniker of a famous murderer. They sound like plot elements out of
Satoshi Kon
's thriller
Perfect Blue
, but they're also the elements of a real-life horror story that finally came to light last week.


Anna Tachibana is a member of the idol group Alice Juban, known for their horror-themed shows and for diving into the audiences during their concerts. The horror motif came to haunt her in May 2013, when someone commented on her blog that he "saw her video and became a fan." Innocent enough, but the user's name was "Second Sakakibara" — a reference to a notorious Japanese child murderer — and he soon posted a picture on his blog of Tachibana bleeding along with a death threat.


For many months afterward, Tachibana lived in a state of fear. She was anxious leaving the house, always uncertain who was behind her and with what intentions. Threats escalated on her blog and Twitter account, until on July 28, "Third Sakakibara" wrote "32-gai 459 comes in seven days." "32-gai 459" is code for "murder warning." This led to police intervention. Security checks were instituted at all of Tachibana's concerts, plainclothes police monitored them, and forms of fan interaction like diving into the audience, handshaking, and photo shoots were scrapped. Tachibana would travel to and from her events in police cars. The reasons for these restrictions was not made clear at the time to preserve the investigation, something which troubled Tachibana deeply.
Meanwhile the death threats and harassment continued. Comments on Tachibana's blog, posts on Second Sakakibara's own blog, and tweets on his Twitter account, @Cruel_Assassin, grew in ferocity. He posted these photos of Tachibana stabbed with a
katana
. In November, he promised to appear at a concert, then wrote "From now on I won't do anything," then wrote "I know I promised, but I can't stand it anymore." In December, Second Sakakibara announced that he would appear at an Alice Juban concert scheduled for the Nippon Budokan, prompting the band to announce that one member would not be appearing at some shows. On the day of the concert, the police became aware of Second Sakakibara's activities and judged that it was safe for Tachibana to appear — much to her relief, as she had been practicing hard for the show.


Second Sakakibara was finally put under arrest on February 16 after police traced his communications. His identity was revealed to be Shougo Yasukawa, a 33-year-old salaryman from Fukui Prefecture. He explained that "I thought if I said I'd kill her, she'd know who I was." Tachibana greeted the news with relief. "It was hard to stay active while suppressing my terror," she said. "When the sort of things happen to you that you only see on the news, from a far-away world, you acutely feel the weakness of being a victim. For a long time, I faced the fear of being killed, my activities were out of my control, I took orders from the police, and I could only wait. It was painful."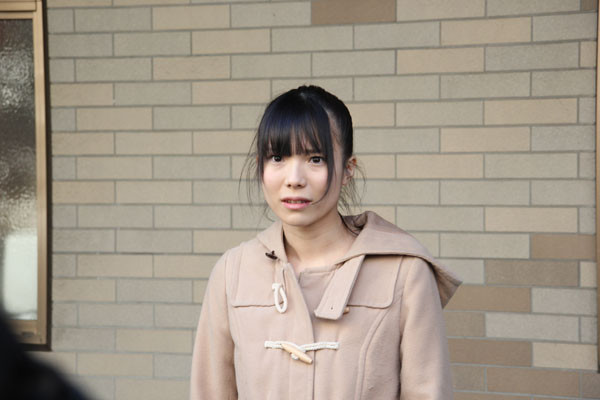 According to the police, Yasukawa had made a total of nine death threats to Tachibana on her blog.
[Via Otasuke; Images from NicoNico News and Simplog]
---