Interest

Anime Does April Fool's Day - Part 2

posted on by Bamboo Dong & Lynzee Lamb
More April Fool's Day jokes.
---
It's April Fool's Day, which means that plenty of anime and game companies are having a good chuckle with fake announcements, quirky crossovers, and more. Here's Part 2 of our round-up.
---
Akadot Retail
OMG~! How scandalous! Our President is debut on Yaoi Manga! Click here to get your own copy! http://t.co/kdoyMJ2UVg pic.twitter.com/pz1UXVpkVr

— Akadot Retail (@AkadotRetail) April 1, 2014
Anime Expo
Joe Hisaishi and BABYMETAL are teaming up for a one-of-a-kind symphonic metal concert at #Ax2014! Read more: http://t.co/9QKvOmNHrx

— Anime Expo (@AnimeExpo) April 1, 2014
Audi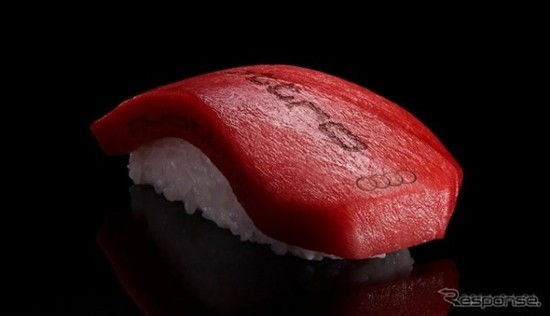 Audi is entering the sushi game with their long-awaited "Quattro." [Via
Link
]
Bandai Namco Games/Super Robot Wars Z
[
Link
]
Bandai Namco Games announced "Super Robot Wars Z III Time of Hell" will star robot Hello Kitty.
Bioware

The BioWare store added a Garrus Vakarian body pillow. [Via
Link
]
Black Bullet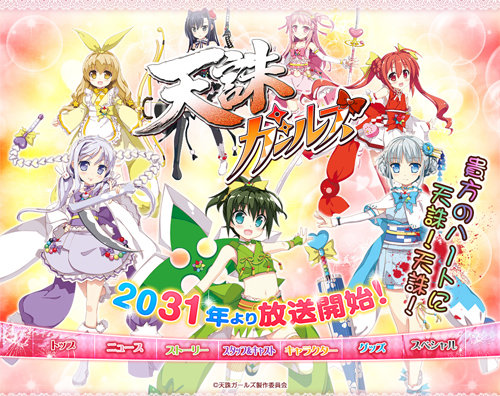 [
Link
]
The official website changed into a magical girl show, "Tengu Girls" to premiere in the year 2031.
Blizzard

A fighting game starring some of the best outcasts from Blizzard's lineup, complete with trailer. [
Link
]
Brothers Conflict

[
Link
]
The romance series will get a fighting game pitting brother against brother.
Buddy Complex

[
Link
]
The main website was "taken over" by Fuji TV's children's programming characters Gachapin and Mook.
Capcom/Megaman

[
Link
]
Capcom announced a "4/1" scale model "Version Ke" model of Megaman with a whopping price of 4.1 million Zenny. The model requires special modeling kit nippers to penetrate Titanium-X. Basic welding and electrical skills are required.
Chaika the Coffin Princess

[
Link
]
The website announced a live-action adaptation.
Cinnamaroll (Sanrio)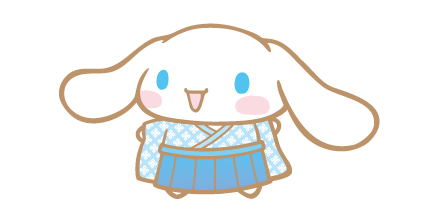 [
Link
]
Sanrio's Cinnamaroll mascot revealed his real name "Monjiro Shinagawa."
Dog and Scissors
2014年7月よりTVアニメ『猫とハサミは使いよう』の放送が決定しました。応援よろしくお願いします! #猫ハサ #えいぷりるふーる

— 犬とハサミは使いよう 公式 (@inuhasaofficial) March 31, 2014
[
Link
]
The "Neko to Hasami wa Tsukaiyō" (Cat & Scissors) anime will premiere in July.
Dragonar Academy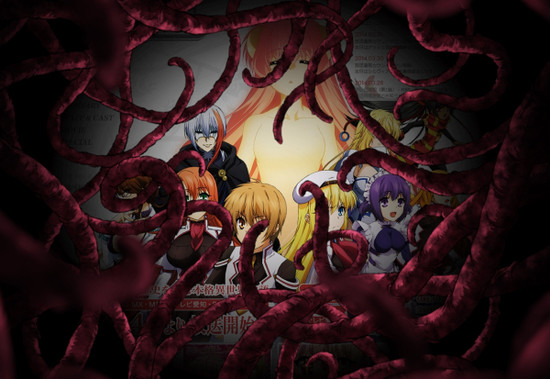 [
Link
]
The website was taken over by tentacles.
The Garden of Sinners

[
Link
]
Ufotable will open a Garden of Sinners cafe, the "Kubikiri Bunny Kissa" (The Beheading Bunny Cafe) with store manager Shiki Ryōgi.
Glico
ポッキーはまさかの職人の手仕事だった! pic.twitter.com/KIes0vADm8

— グリコ広報 (@glico_PR) March 31, 2014
本日、プッチンプリンから新味発売!

Happy April fool's day!! pic.twitter.com/OBE9fM0ZHN

— グリコ広報 (@glico_PR) March 31, 2014
[
Link
]
Snack company Glico posted the secret to how Pocky was made long ago, and their newest flavor: curry rice.
GMO Toku Toku BB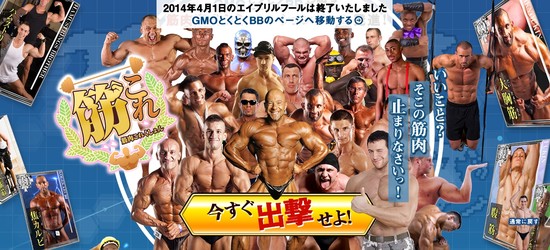 Service provider GMOとくとくBB's take on Kancolle just... isn't as cute. Here's a video of the new game, Sujicolle (Muscle Collection):
[
Link
]
[
Link
]
Namco Bandai Games announced the "
[email protected]
" game that puts players in charge of teddybears.
Is the Order a Rabbit?

[
Link
]
The main website changed its cover image transformed the characters into real rabbits.
Kamigami no Asobi ~Ludere deorum~

[
Link
]
The dating simulation game will get a traditional-style RPG adaptation.
Keroro

[
Link
]
The website promoted an exclusive shirt with a crude drawing of Sgt. Keroro drawn by voice actor Jouji Nakata.
Kuroko's Basketball

[
Link
]
The official website changed its cover image to all the main characters as chickens.
Lab Zero Games (Skullgirls)
Lab Zero Games has released a "new" character, Fukua, a variant of Filia. The trailer spoofs Capcom's lackluster character announcement for Ultra Street Fighter IV's Decapre. The character is available to download on PC, and if the community votes to keep her, the company will make her a permanent character for consoles also. The character is a free download.
League of Legends
[
Link
]
Mighty No. 9
Monster Hunter Frontier G

[
Link
]
The game announced a one-day quest: picking flowers.
NetMile x Wonder Graphics

Bridge the communication gap between you and your adolescent with this new app, the very first automatic Chunibyo slang translator. (Love, Chuniboy & Other Delusions) (
App trailer
) [
Link
]
Nippon Ichi Software

Hayarigami gets a cute makeover. [
Link
]
PlayStation
SCEでは今年も社員によるプレイステーションの収穫が最盛期を迎えています。 #エイプリルフール pic.twitter.com/K2DAaxVLcs

— プレイステーション公式 (@PlayStation_jp) April 1, 2014
[
Link
]
PlayStation revealed that its "harvest" by employees has reached its peak.
Project H
Big News: We got the licence for Kuso Miso! http://t.co/vMFSt4Z78s pic.twitter.com/kx12VDNXGU

— Project-H (@projectHbooks) April 1, 2014
Sega

Sega announced its own next generation headset, the MEGAne drive (Megane is pun on the Japanese word for glasses). If you look closely, you can see they resemble miniature Sega consoles. [
Link
]
Sentai Filmworks

Sentai announced that they licensed "The One Show You've Always Wanted." [
Link
]
Sony
[
Link
]
Sony announced its "Power Food" product for electronics and humans.
Space Dandy

[
Link
]
The anime will collaborate with Maxwell brand cassette tapes.
Square Enix (Final Fantasy XIV)


The Final Fantasy XIV developer's blog announced that they would be adding dating sim elements to the game with a new "favour" system. [
Link
]
Tecmo Koei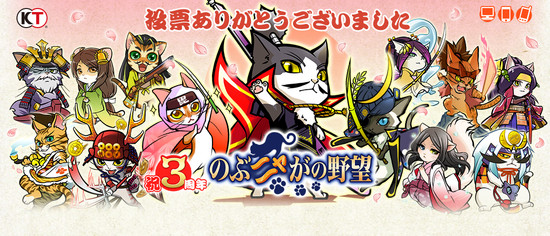 Yaiba: Ninja Gaiden Z... with cats! [
Link
]
Type-Moon

[
Link
]
The gaming company opened the "Type-Moon Channel" with a bunch of parody videos.
WayForward

[
Link
]
WayForward announced its own headset, that turns HD graphics into lower-resolution and genderswaps any hero.
World of Tanks

A browser game with playable levels. And crayfish. [
Link
]
---
follow-up of
Anime Does April Fool's Day - Part 1