Interest

One Piece Gashapon With Negative Ghosts May Give You the Blues

posted on by Chris Nishijima
Your favorite One Piece characters' help add a dash of despair to your day.
---
Bandai is pleased to present its latest line of One Piece themed gashapon toys – the aptly named "Negative Straps." Inspired by One Piece's Perona and her Negative Ghosts, these sadly adorable collectable straps portray some of One Piece's most popular characters sinking into despair under the influence of the Negative Ghosts.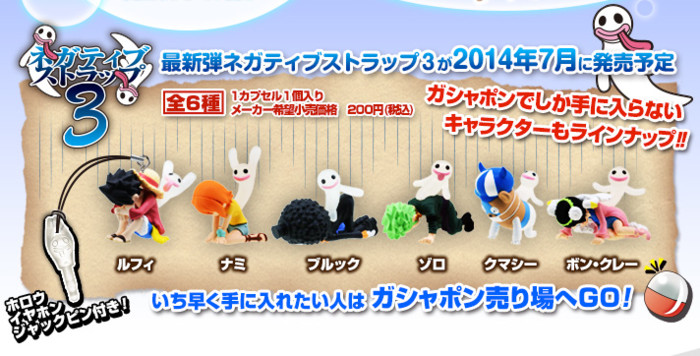 There are a total of six unfortunate souls to be possessed by the power of the Horo Horo Fruit. By trying your luck at a gashapon crank machine containing the series, you can hope to win Luffy, Nami, Brooks, Zoro, Kumashi, or Bon Clay.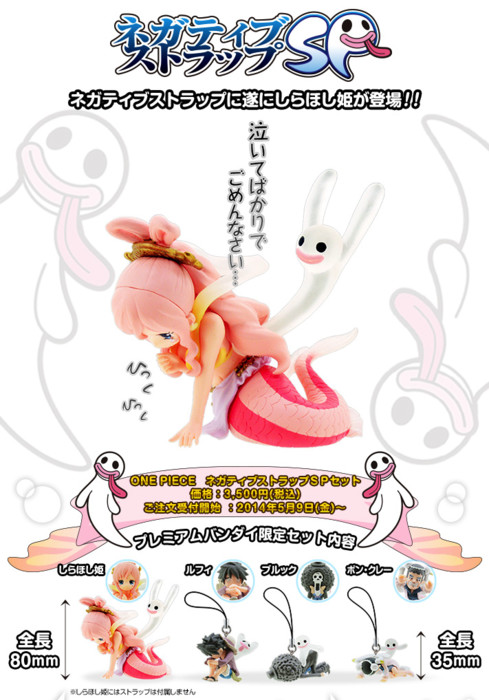 However, before the wide release of this line, Bandai is selling the limited edition Gashapon Strap SP set. This set, which includes special limited color editions of the Luffy, Brooks, and Bon Clay "Negative Straps," also features the exclusive 80 mm Big Princess Shirahoshi "Negative Strap," which is designed in such a way as to allow the mermaid princess to lay prostrate, or in a seated position, allowing you to see her teary-eyed expression. This set is currently on sale for 3,500 yen (about 34.22 USD) on Bandai's Premium Bandai site.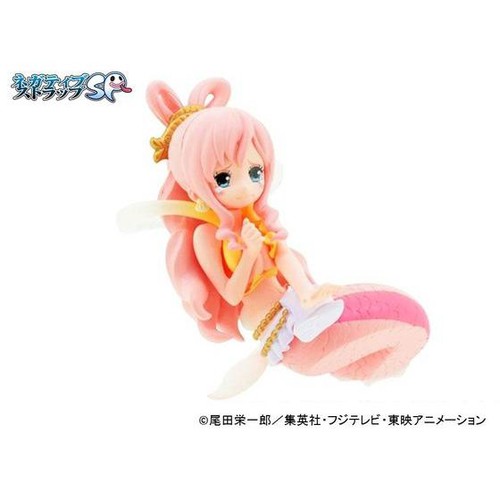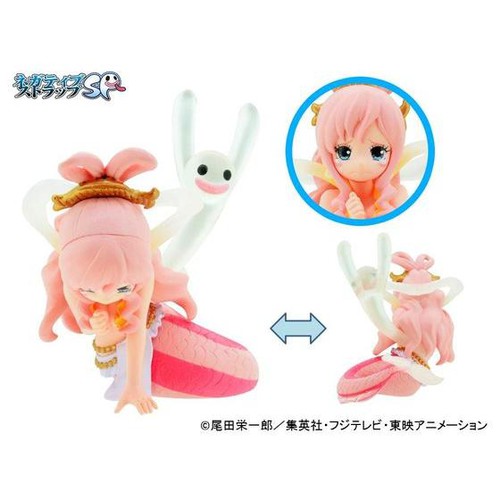 Actually, this is already the third round of Bandai's One Piece "Negative Straps." The first group, released back in August of 2013, consisted of Luffy, Zoro, Boa Hancock, Chopper, Usopp, and a marine. The second series of gashapon "Negative Straps" soon followed in February of this year, and included Ace, Sanji, Franky, Trafalgar Law, Bepo, and Perona.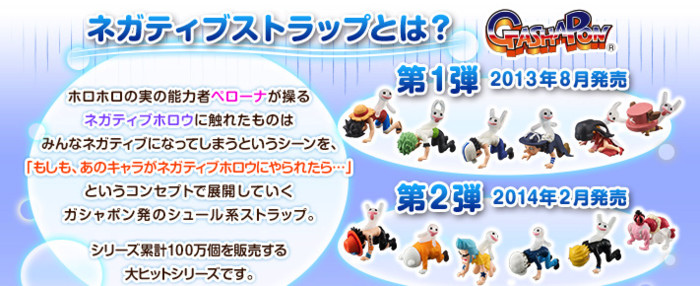 The third series of "Negative Strap" collectables will be available in gashapon machines throughout Japan starting in July of 2014.
[Via: Premium Bandai.]
---