Interest

Fans Try to Replicate Effects of Hestia's String

posted on by Eric Stimson
Can wearing it really lift your breasts?
---
The recent premiere of Is It Wrong to Try to Pick Up Girls in a Dungeon? has inspired interest on Twitter regarding Hestia's peculiar blue string. In the anime, it appears to lift her breasts up. But can an actual string tied around both arms and placed directly under breasts actually lift them? Several intrigued cosplayers tried to find out.

@aiya23mt08cos demonstrates with this video that the string would have no effect. "Conclusion: It's hard to move and it eats into my arms," she writes. She clarifies that she isn't wearing a bra and that her breasts weigh about 4 kilograms (or 9 pounds), but that size has nothing to do with it. "They won't lift because boobs are made of fat!!!!!! Try it and you'll see!!!!!"
実験。 ヘスティアちゃんの謎のリボンで、実際に腕が上がるのか。

結果。 びくともしない。

結論。 動きづらいだけだし腕に食い込む。 pic.twitter.com/XrvGUB5h6l

— あいや@変顔レイヤー同盟 (@aiya23mt08cos) April 8, 2015
@keno_kasumi was more successful in her trial, although she affirmed that the strings really cut into her arms.

@sekaisouzousin tried wearing a string as well.

@kiyoshi_666 confirmed that her arms were unusable and "the lace pattern left a mark, but oh well."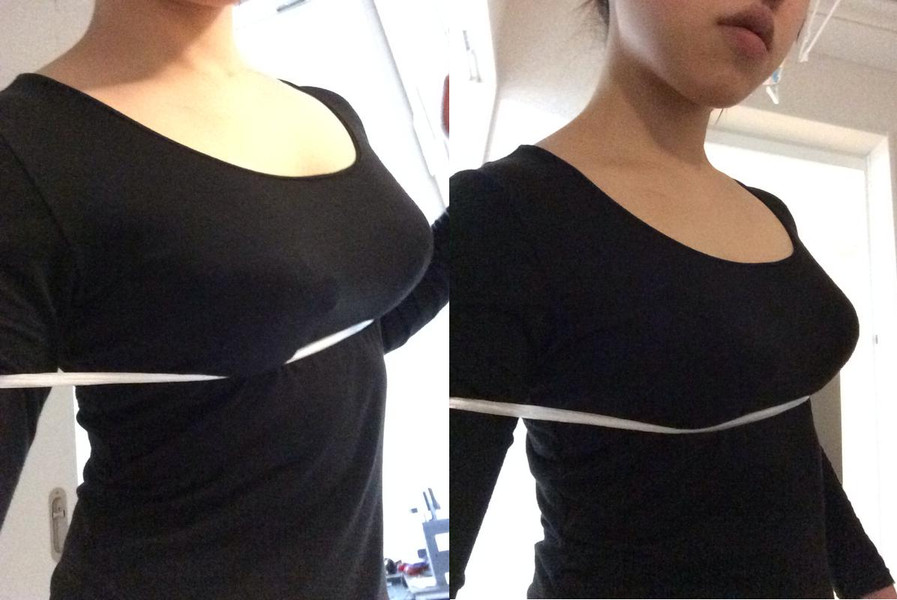 @z_n_c_890_P summarized the findings, stating that if the string was placed as it is in the anime — right against the body — there's no way the breasts can be lifted, since there isn't enough tension. To get the right amount of lift, the string must be placed further out underneath the breasts themselves. @z_n_c_890_P also theorized that looping the string around the whole body, as in the anime, wouldn't generate enough tension to lift the breasts.

@Master2230 went further and presented the situation as a physics problem:

Of course, fans created their own interpretations of Hestia and her string in artwork.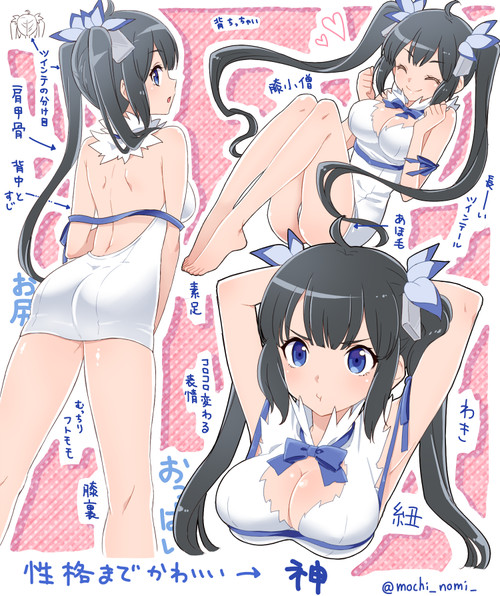 乳紐様びょんびょんしてみた https://t.co/3TOZ9cs1rU pic.twitter.com/Qn1sFxp5PX

— 女子小学生 (@geta6) April 9, 2015
@kireina_mochi wondered what a sumō wrestler would look like with one:

This idea for a bag emphasizing Hestia's string was posted on pixiv: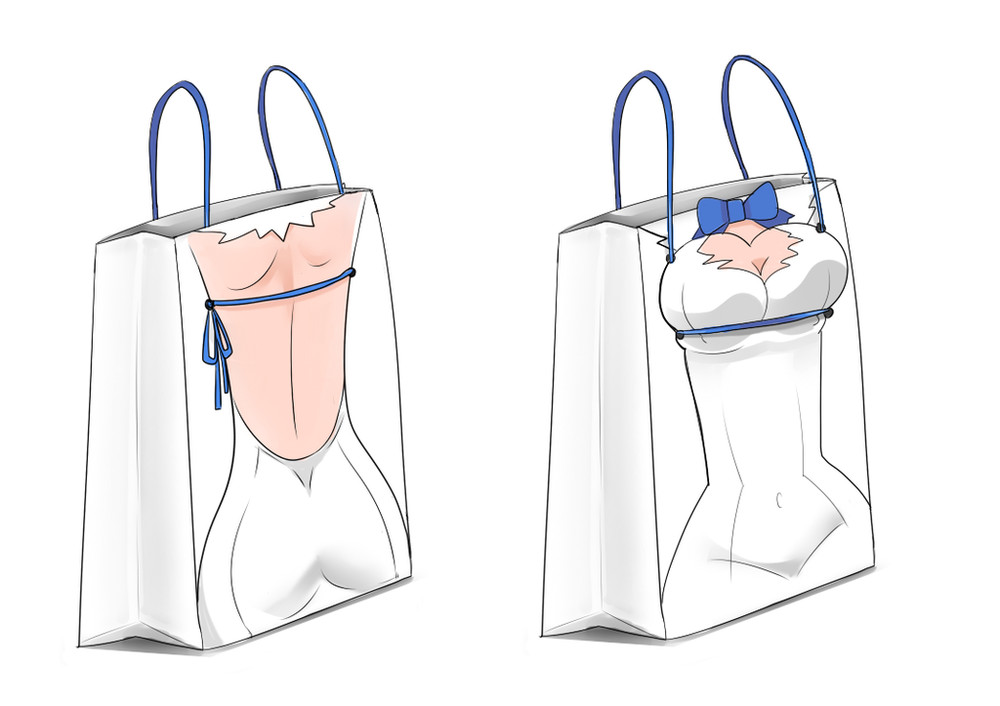 [Via Yaraon!; Images from Is It Wrong to Try to Pick Up Girls in a Dungeon? official site and Pixiv]
---