×
remind me tomorrow
remind me next week
never remind me
Subscribe to the ANN Newsletter • Wake up every Sunday to a curated list of ANN's most interesting posts of the week.
read more
Interest

Ultimate Retro Game Console Compatible with 11 Different Cartridges

posted on by Eric Stimson
Also: improved graphics, more convenient saving
---
Retro gamers who are tired of hardware failures and the clutter of multiple, often clunky consoles now have something to look forward to. Cyber Gadget, a Japanese game accessory manufacturer, is developing a console, Retro Freak, that is compatible with the cartridges of 11 older consoles. These are:
Family Computer (a Japanese Nintendo system equivalent to the West's Nintendo Entertainment System)
Super Nintendo Entertainment System
Super Famicom (the SNES's equivalent in Japan)
Game Boy
Game Boy Color
Game Boy Advance
Genesis
Mega Drive (the Genesis's equivalent outside of North America)
TurboGrafx-16
PC Engine (the equivalent of the TurboGrafx-16)
PC Engine SuperGrafx


The main Retro Freak system



The Retro Freak cartridge adaptor
Once inserted into the system, the cartridges can be "installed" so games can be played without worrying about cartridges again.


The Retro Freak comes with its own controller, but the various consoles' controllers can also be used. A USB port enables PlayStation controllers to be used wirelessly.


Graphics are upscaled and can be modified to filter out the sharp edges that appear in high resolution. Sound can also be modified to take advantage of stereo systems.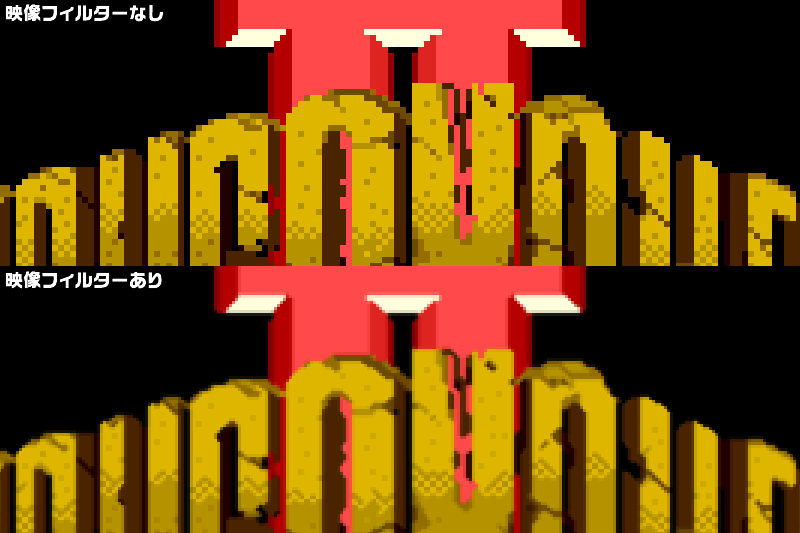 The effects of image filtering
Cheat codes enabling features like invincibility or maxed-out levels can still be entered.


The Retro Freak also features more convenient saving than many of the games it plays. Games can be saved and restarted at any point. Games that have run out of battery power can be saved and played on the Retro Freak. All save data can be exchanged with the cartridges.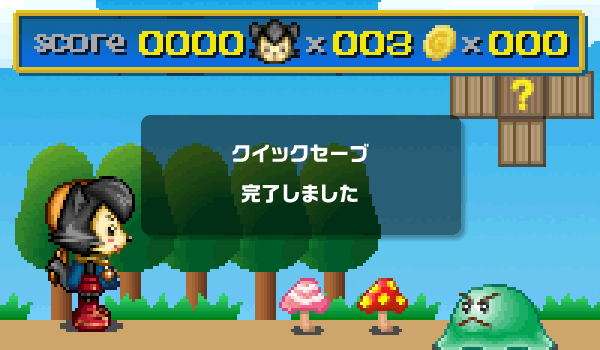 "Quick save completed"
This impressive system is scheduled for a September release in Japan and will be priced at 20,000 yen ($165), although a "Premium Model" will cost 26,000 yen ($215). The difference between a Standard and Premium Model is yet unknown.


A demonstration of the Retro Freak's graphical enhancements over analog versions
[Via Cyber Gadget and Netlab]
---